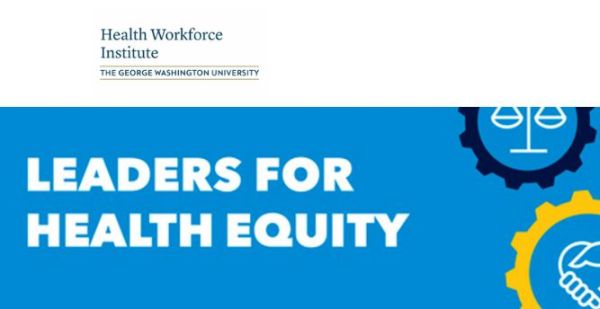 Leaders for Health Equity (LHE) is a new fellowship program offered by the George Washington University. Citizenship is not a requirement for this fellowship program, but all fellow need to be fluent in English. The purpose of fellowship program is to develop global leaders who understand the foundations of health inequity and have the knowledge, skills, and courage to build more equitable health systems and organizations. 10 U.S. based and 5 international fellows will be selected. They will get all educational experiences and travel expenses related to participation.
The George Washington University strives to provide an environment where knowledge is created and acquired and where creative endeavors seek to enrich the experiences of the global society.
Eligibility:
• Early to mid-career professionals who are currently engaged in health sector work including, but not limited to, academia, government, healthcare delivery, business, research, and media. You do not need to be a health professional to apply.
• Ideally, applicants will have experience with social accountability issues and currently work in a role that involves leadership or the potential for leadership.
• This fellowship is open to both domestic and international applicants. Proficiency in the English language is required.
How to Apply:
For applying, you should submit the following information:
Provide your contact information and the name of your employer
Write a 500-word essay addressing statement of interest
Describe one health equity project you would like to complete during the fellowship (250 words).
Submit the supporting documents
Supporting Documents:
Curriculum vitae (CV)
Letter of support from your employer. The letter must be from someone in a direct supervisory role and should:
Confirm your employer's support of your participation in the fellowship program
Describe the reference's willingness to serve as your advisor, assisting with your growth as you pursue a focus on change leadership for health equity.
Provide the names of 2 additional professional references who may be contacted in the final selection process
Award:
10 U.S.-based and 5 international fellows will be selected.
Fellows will not receive a stipend for this program. They are expected to remain in their current position throughout the fellowship.
However, all educational experiences and travel expenses related to participation in the fellowship will be covered by the program
Application Deadline:
July 1, 2016 – August 15, 2016, is the application period.
Link for More Information
http://equityfellowship.gwhwi.org/