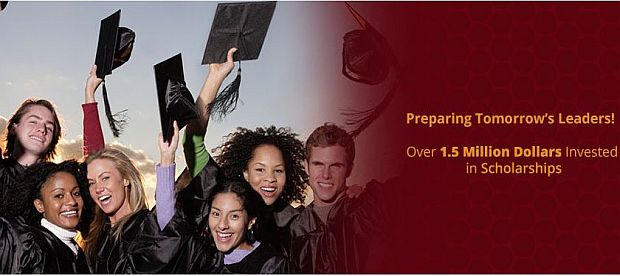 LAHC (Leaders Advancing and Helping Communities) is happy to announce the open enrollment for its 2016 scholarship program. Senior high school students, transfer students, along with current undergraduate and graduate students are eligible to apply. DCU will award up to $100,000 in scholarships between $500 and $2,500. The scholarships will be awarded on academic merit, teachers' references, an original essay, awards and recognition, and extracurricular and community service activities.
LAHC- Leaders Advancing and Helping Communities is a 501 (c) (3) not for profit human services organization, committed to the development of the Community, in all aspects of its economic and cultural life.
Eligibility:
The scholarship program is open for Senior High School Students, Undergraduate Students and Graduate Students.
This program is open to all students regardless of race, color, religion (creed), gender, gender expression, age, national origin (ancestry), disability, marital status, sexual orientation, or military status.
Scholarship Applicants must be U.S. citizens or permanent residents of the Unites States and reside in the state of Michigan.
Financial need is highly considered.
How to Apply:
The candidates can apply on-line for LAHC scholarship through the given link:
http://lahc.org/scholarshipapp/
Supporting Documents:
Academic Transcripts: Most recent Academic Transcript
Two letters of recommendations. Letters should be from faculty members familiar with the student's character and academic performance. Letters must be recent and must be on letterhead of the institution.
A copy of your current Student Aid Report (SAR). Report must include the EFC number (expected family contribution). The EFC number is an essential part of the scholarship selection process. To obtain the SAR with the EFC, you must submit your Free Application for Federal Student Aid (FAFSA) to the U.S. Department of Education. You can submit your application on the internet at www.fafsa.ed.gov. Submit your FAFSA as soon as possible so that you can receive your SAR on time to meet the deadline.
A 500-word essay: With the Presidential election looming, how would you encourage and empower young people to become more civically engaged and ensure they are registered to vote? In 500 words or less, share what you would do to encourage civic engagement among your peers who may seem disenfranchised.
ACT Test Results (High School Students Only
Award Amount:
The amount of the scholarship varies from one academic institution to another, ranging from $1,000 all the way up to $16,000 per student, some of which are renewable up to eight semesters.
Application Deadline:
April 6, 2016 is the application deadline.
Link for More Information:
http://lahc.org/scholarship-program/