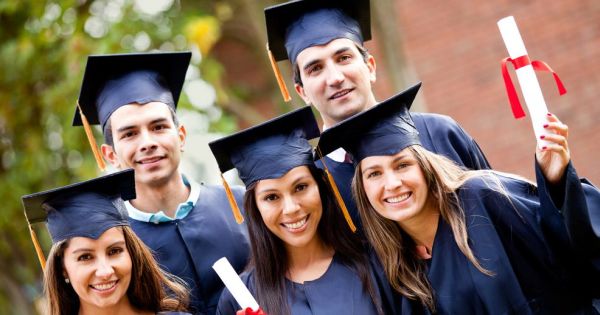 Federal Financial Aid is one of the most common ways in which students today pay for college. The Federal Financial Aid Plan is available to students who are interested in receiving federal grants, federal loans or both to pay for tuition in an eligible degree or certificate program. A list of federal financial aid programs is available on the U.S. Department of Education Student Aid website under Types of Aid. To begin the federal financial aid process, you must complete the Free Application for Federal Student Aid (FAFSA) and meet with a financial aid officer. The Free Application for Federal Student Aid (FAFSA) is primarily used to determine whether a student qualifies for federal financial aid and how much aid will be received.When applying for federal financial aid, you'll need a school code for FAFSA.
Eligibility for Federal Financial Aid:
Your eligibility is determined by the information you provide on your FAFSA and TAP applications.A student who can meet all of the following criteria may be eligible for aid:
Has registered with the selective service system (for conscription in the united states) between the ages of 18 and 25, if required to do so (females are excluded from this requirement)
Maintain satisfactory academic progress (SAP)
Is a U.S. citizen, a U.S. national, or an eligible non-citizen
Has a valid social security number
Has a high school diploma or GED
Sign The Certification Statement Stating That:
Not in default on a federal student loan and do not owe money on a federal student grant and
Federal student aid will only be used for educational purposes
Has not been found guilty of the sale or possession of illegal drugs while federal aid was being received.
Have a high school diploma or a GED certificate, pass an approved ability to benefit test (ATB), enroll in a school that participates in an approved state process, or complete his or her state's requirements applicable to home schooling
Provide documentation to verify the information on the FAFSA if it's requested
Apply for Federal Financial Aid
A Free Application for Federal Student Aid (FAFSA) must be completed. The Free Application for Federal Student Aid (FAFSA) is a form that can be prepared annually by current and prospective college students (undergraduate and graduate) in the United States to determine their eligibility for student financial aid.Some financial aid is provided on a first-come, first-served basis, and students are encouraged to submit an FAFSA as soon as possible.According to the U.S. Department of Education's website, students have three preparation options to apply FAFSA:
Online at fafsa.ed.gov
By telephone at 1-800-433-3243
By paper
Types of Financial Aid:
Federal Student Aid offers several different types of financial aid. The four most common types of aid students are offered from the federal government as a result of completing an FAFSA are:
Pell Grant – A grant of up to $5,815 (as of the 2016-17 Award Year) for students with a low expected family contribution.[14] A 2016 NerdWallet study found that students missed out on $2.7 billion in free federal Pell grants by not completing the FAFSA.
Stafford Loan – As of July 1, 2015, any Federal Direct subsidized loan will have a fixed interest rate of 4.29% and the interest is paid by the government while the student is enrolled at least half time. The Federal Direct Unsubsidized loan also has a fixed interest rate of 4.29% and accumulates onto the outstanding balance.
Federal Perkins Loan – A loan that is like the Stafford but is lent directly by schools that are Title IV-eligible. The interest rate is fixed at 5%.
The Federal Work-Study Program – A program where students can get part-time work, up to a certain amount. In most cases, the federal government pays half of a student's wage and the school pays the other half.
To save your time, we have compiled a short list of applying for federal financial aid that is providing you short information about FFA at college/university and schools. So go head, don't west your time and Apply Today!
UCI Federal Financial Aid
Provided By: University  of Illinois at Chicago
Course: Nursing
College/University Code:001776
Eligibility: Graduate or professional student
Deadline: Applications become available each year in late December
Apply Now:https://www.nursing.uic.edu/current-students/financing-your-education
USU's Federal Financial Aid
Provided By: Utah State University
Course: Degree program
College/University Code:003677
Eligibility: USU student
Deadline: Being received in October
Apply Now: https://www.usu.edu/financialaid/
WU Federal Financial Aid
Provided By: Walden University
Course: Degree or certificate courses
College/University Code: 025042
Eligibility: U.S. citizen or a permanent resident
Deadline: Contact an enrollment advisor at 1-866-492-5336 in the United States
Apply Now:https://www.waldenu.edu/financial-aid/types/federal
NAU Federal Financial Aid
Provided By: National American University
Course: Multiple courses
College/University Code: 001082
Eligibility: Be a U.S. Citizen or U.S. National and Have a Green Card or a T-Visa
Deadline: June 30, 2018
Apply Now:http://www.national.edu/admissions-financial/financial-aid/federal-financial-aid/
Barton Community CollegeFederal Aid Programs
Provided By: Barton Community College
Course: Degree course
College/University Code: 004608
Eligibility: College students
Deadline: June, 30th of the academic year.
Apply Now:http://www.bartonline.org/federal-financial-aid.html
VIU Federal Financial Aid
Provided By: Virginia International University
Course: Multiple courses
College/University Code: 041440
Eligibility: VIU students
Deadline: August 14, 2017, October 9, 2017, December 22, 2017, February 19, 2018.
Apply Now: http://www.viu.edu/federal-financial-aid.html
WSU Federal Financial Aid
Provided By: Weber State University
Course: Multiple programs
College/University Code: Contact advisors at 801-626-7569
Eligibility: Undergraduate and graduate students
Deadline: April 1 each year and October 1.
Apply Now:http://www.weber.edu/FinancialAid/federalfinancialaid.html
FIU Federal Financial Aid
Provided By: Faith International University
Course: Degree program
College/University Code: 036894
Eligibility: Students enrolled at least half-time
Deadline: June 30, 2018.
Apply Now:https://faithseminary.edu/consumer-info/federal-financial-aid/
TUJ Federal Financial Aid
Provided By: Temple University, Japan
Course: Degree course
College/University Code:003371
Eligibility: U.S. citizens and permanent residents of the U.S.
Deadline: TUJ Financial Aid Coordinator at [email protected]
Apply Now: https://www.tuj.ac.jp/ug/cost-financial-aid/us-financial-aid.html
CU Federal Financial Aid
Provided By: Capella University
Course: Degree-seeking program
College/University Code: Contact an enrollment counselor
Eligibility: Graduate Students, Bachelor's Students, and Dependent Bachelor's Student
Deadline: Contact an enrollment counselor at 1.855.706.5607 or email
Apply Now: https://www.capella.edu/tuition-financial-aid/financial-aid/federal-financial-aid/
You can also join our Facebook page for the updates. The link is: https://www.facebook.com/MyUSAScholarships?fref=ts