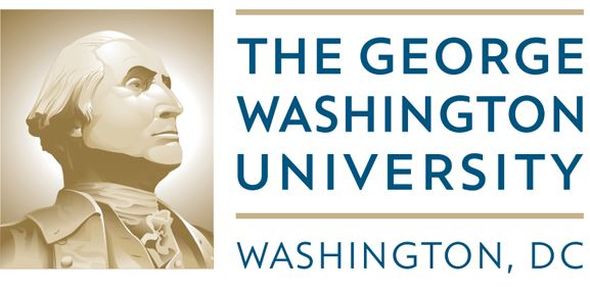 The Special Collections Research Center of The George Washington University Libraries is pleased to invite applications to the biennial Kiev Judaica Collection Fellowship Program for the 2016-2017 academic year. U.S. citizens or Lawful Permanent Residents (LPRs) are eligible to apply for the fellowship program. The Fellowship Program supports short-term research and writing at the I. Edward Kiev Judaica Collection, housed in the Kiev Room of the Gelman Library. $1,500 to one graduate or post-graduate researcher and $750 to one undergraduate student will be given.
The GW Libraries are a catalyst, a spark to generate new ideas and new possibilities. As part of the larger George Washington University, they are a nexus where exciting things happen, where change happens, where growth happens.
Eligibility:
Applicants must be U.S. citizens or Lawful Permanent Residents (LPRs)
Applicants for the Fellowship Program must be conducting research in the field of 18th-20th century Jewish history, Hebrew literature, Jewish art or Hebrew booklore
Candidates may come from a variety of disciplines including, but not limited to, Graphic Arts, History, Religion, Comparative Literature, Bibliography or any relevant area of Judaic Studies
How to Apply:
Interested candidates can download fellowship application through the given link:
https://library.gwu.edu/sites/default/files/kiev/Kiev-Fellowship-Application-2016.pdf
Supporting Documents:
Applicants must submit a letter together with a research proposal (max. 4 pages) outlining the scope of their project and indicating those materials from the Kiev Collection and/or other Judaica collections in the Special Collections Research Center, which may be relevant to their research. (A summary of research is required upon completion of the fellowship.)
Applicants should also submit two letters of support, preferably from academic colleagues.
For graduate and doctoral students, one of the letters must be from a dissertation advisor.
Submitting Details:
Inquiries and application materials should be forwarded to:
Ms. Shelly Buring
Special Collections Research Center
The George Washington University Libraries
2130 H Street, NW
Washington, DC 20052
E-mail: sburing-at-gwu.edu
Award Amount:
The Kiev Judaica Collection Research Fellowship will award:
$1,500 to one graduate or post-graduate researcher, academic or independent scholar.
$750 to one undergraduate student at GWU in the final years of matriculation (Junior or senior status).
Application Deadline:
The deadline for submission of applications is July 31, 2016.
Link for More Information:
https://library.gwu.edu/collections/kiev/fellowship