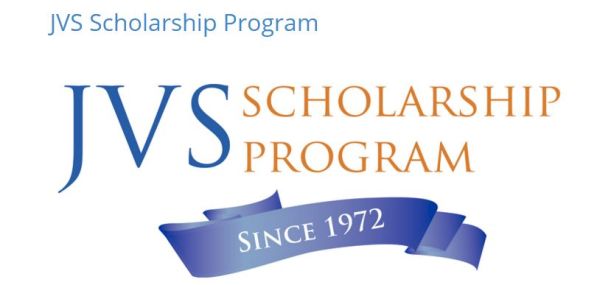 Do you need help paying for your education? Apply for a JVS Scholarship. Jewish Vocational Service (JVS) administers a scholarship program to provide qualified Jewish students with need-based financial aid. The JVS Scholarship Program provides opportunity to qualified Jewish students whose primary residence is in Los Angeles with need-based financial aid, in the belief that education represents the first step to career success.
Jewish Vocational Service (JVS) intention is to provide people with the ability to earn their own living. Their goal is to provide individuals with the tools, resources and support they need through job training, mentoring, expert career coaching, job placement and retention support.
Eligibility:
Must be Jewish
Minimum age of 16 years
Permanent and legal resident of Los Angeles County – for a minimum of three years
U.S. citizen or documented legal permanent U.S. resident (green card)
Planning to attend an accredited public or private college, university or vocational school in the U.S.
Planning to enroll full-time (minimum 12 units per term)
Maintain a minimum 2.7 GPA for undergraduate students and a minimum 3.0 GPA for graduate students for every semester or quarter enrolled.
Demonstrated and verifiable financial need including FAFSA (student aid report)
How to Apply:
Complete and file a 2016-2017 Free Application for Federal Student Aid (FAFSA) as soon as possible and obtain a copy of 2016-2017 Student Aid Report (SAR).
Download, print and complete this Declaration of Legal Domicile/Certification of Application.
Download, print and complete this resume form. All applicants must use this form.
Download, print and complete this JVS Statement of Non-Filing
Award Amount:
Scholarships are available from $500 to $5,000 amount.
Application Deadline:
Application and all documents must be postmarked by March 15, 2016 (for renewal applicants) and March 31, 2016 (for new applicants).
Link for More Information:
http://www.jvsla.org/programs-and-services/jvs-scholarship-program/jvs-scholarship-2015-2016-applications-and-instructions
Contact Information:
All questions on the application must be answered clearly and completely. If you have any questions, please send an e-mail to scholarship-at-jvsla.org