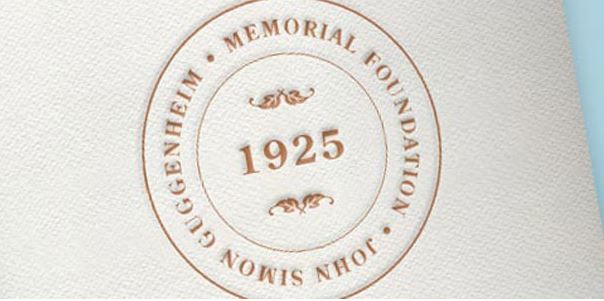 John Simon Guggenheim Memorial Foundation is now accepting the application for its United States and Canada Competition. The fellowship competition is intended for men and women who have already demonstrated exceptional capacity for productive scholarship or exceptional creative ability in the arts. Guggenheim Fellowships are granted to selected individuals made for a minimum of six months and a maximum of twelve months. Since the purpose of the Guggenheim Fellowship program is to help the fellows with blocks of time in which they can work with as much creative freedom as possible, grants are made freely.
United States Senator Simon Guggenheim and his wife established the John Simon Guggenheim Memorial Foundation in 1925 as a memorial to a son who died April 26, 1922. The Foundation offers Fellowships to further the development of scholars and artists by assisting them to engage in research in any field of knowledge and creation in any of the arts.
Eligibility:
The competition is open to citizens and permanent residents of the United States and Canada.
Awards are intended for individuals only, they are not available to organizations, institutions, or groups.
Guggenheim Fellowships are not open to students (undergraduate, graduate, or postgraduate).
Persons who have already received a Guggenheim Fellowship are not eligible to apply for another.
Guggenheim Fellowships are not available for the creation of residencies, curriculum development, or any type of educational program, nor are they available to support the development of websites or blogs.
How to Apply:
The candidates must complete the form to request a login account so that you can access the online Fellowship Application.
https://competition.gf.org/applicant/
Supporting Documents:
Applicants must submit three supplementary statements in PDF format:
A brief narrative account of your career, describing your previous accomplishments. Please do not substitute a resume. This account should mention prizes, honors, and significant grants or fellowships that you have held or now hold, showing the grantor and the inclusive dates of each award.
A list of work:
Exhibitions, if you are an artist.
Publications, if you are a scholar, scientist, or writer. Give exact titles, names of publishers, and dates and places of publication. Playwrights should also include a list of productions. If you are a scholar or scientist, you may provide hyperlinks to your listed publications.
Performances, if you are a choreographer. Include locations and dates.
Compositions, if you are a composer.
Films or Videotapes, if you are a film or video maker.
A statement of plans for the period for which the Fellowship is requested. Applicants in science or scholarship should provide a detailed, but concise, plan of research, not exceeding three pages in length. Applicants in the arts should submit a brief statement of plans in general terms, not exceeding three pages in length.
Award Amount:
Approximately 200 Fellowships are awarded each year. And the amounts of grants vary, and the Foundation does not guarantee it will fully fund any project.
Application Deadline:
The application deadline for the 2017 United States and Canada competition is Monday, September 19, 2016.
Link for More Information:
http://www.gf.org/about/fellowship/