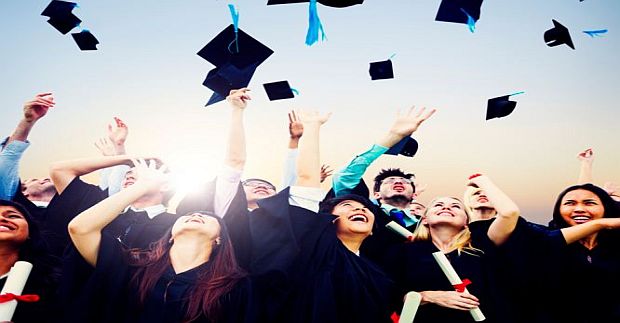 A – Z Discount Printing , one of the nation's leading producer of custom printed raffle tickets is offering "Impact a Life" Scholarship in order to help defray the expenses associated with the rising cost of college education. The scholarship is open for the U.S. citizens. They challenge the future leaders of America to provide creative solutions/ideas to serve their community, church, and service organizations through charitable acts of volunteerism through the scholarship program. $1,000, $600 and $400 award amount will be given to the winning candidates.
A – Z Discount Printing believes that achieving a high grade point average should not be the only criteria for determining who needs to be helped. That's why they are offering scholarship to motivated students to help in the furthering of their education.
Eligibility:
Be a citizen of the U.S.
Open to students, 18 years and older
Enrolled in or accepted to an undergraduate or graduate program at an accredited American university, college, or trade school within the 2015 calendar year.
How to Apply:
To be entering in scholarship contest, you must write a 500 – 1000 word essay on one of the topics listed below.
Describe how non-profit organizations, (including church groups, civic groups, youth sports organizations) can best derive benefit for their fundraising effort by holding a raffle fundraiser. Offer proposals for a) maximizing the sales of their raffle tickets b) prizes that would encourage and stimulate ticket sales c) suggested ways to motivate volunteers to sell more tickets.
Describe how a business (including retail and service) can derive promotional and customer loyalty/retention benefit by utilizing a raffle in their marketing efforts.
Chronicle a successful raffle fundraising campaign you or a family member has been a part of. What results were achieved? How did it help the organization and/or the community it was meant to benefit? How did the experience enrich you?
Submitting Details:
You can submit your essay at the given email: raffle-tickets-scholarship-at-raffleticket.com
E-mail must contain your name, age, address, phone, and school you will attend in 2015. You may also include field of study, major declared, outside interests, etc.
Essay must be submitted either in the body of the e-mail or as a Word attachment.
Award Amount:
Scholarship awards are as follows:
$1,000 – awarded directly to the winning recipient.
$600 – awarded directly to the 2nd place winning recipient.
$400 – awarded directly to the 3rd place winning recipient.
Application Deadline:
Application submission deadline is December 31, 2015.
Link for More Information:
https://www.raffleticket.com/raffle-ticket-scholarship