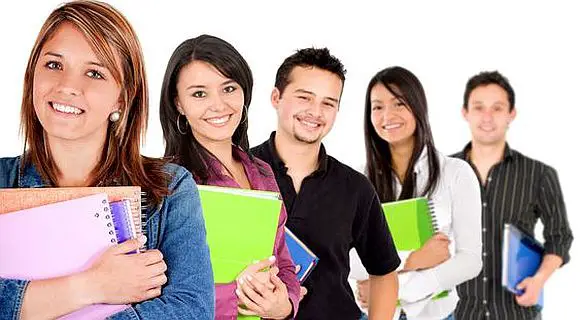 Are you a PhD student? Kindly go through the given fellowship.  The Inter-American Foundation (IAF) is offering IAF Grassroots Development Fellowship. If you are a U.S. citizens or citizens of independent Latin American and Caribbean countries enrolled in PhD Program, you can apply. IAF's Fellowships are intended to increase awareness of grassroots development efforts. Fellows will receive a stipend of $1,500 per month.
The Inter-American Foundation (IAF) was created in 1969. IAS help fellows to examine the efforts of the rural and urban poor to improve their lives, their methods of organization and production, and the policies and programs designed to alleviate their poverty.
Eligibility:
The applicant must be currently enrolled in a Ph.D. program in a U.S. university.
The applicant's research must be related to topics on grassroots development in the region.
Successful applicants must have completed all course requirements and qualifying or comprehensive examinations for the doctoral degree before initiating IAF-funded field research. Candidacy is not required at the time of application.
Applicants must be U.S. citizens or citizens of independent Latin American and Caribbean countries (except Cuba).
Proposals must be for research conducted in independent Latin American and Caribbean countries (except Cuba). Research in Puerto Rico or the Dutch, French and British territories is not eligible.
Applicants must speak and read the language(s) appropriate to the research. An evaluation is required for each language, native speakers must self-evaluate and send the required form.
Each applicant must demonstrate at least one planned substantive collaboration during the field research period with a development or applied research institution in the Latin American or Caribbean country of the research. A letter confirming this affiliation is required.
Applicants must commit to participating in at least one meeting or event organized by the IAF team in the country of the research.
Applications for clinical research in the health field will NOT be considered.
The applicant must demonstrate awareness of the IAF's program in the country (ies) of his/he research.
How to Apply:
If you wish to apply for the given fellowship kindly download the application form through the given link: http://www.iie.org/Programs/IAF-Grassroots-Development-Fellowship-Program/Application
Supporting Documents:
Gather Required Attachments:
Foreign Language Proficiency Report (Native speakers must complete as indicated.)
IAF Applicant Certification (must be sent as a separate document – do not combine with other materials)
Three Academic References (must come from the reference; please refer to the instructions)
University Certification (no form is available, please refer to the instructions)
Letter(s) of Affiliation (at least one for each country of research)
IRB Approval or Exemption (or letter by applicant with timeline)
All Graduate Transcripts (including foreign studies – do NOT include undergrad transcripts)
 Submitting Details:
Applicants are informed to send all their application materials to iafapplications-at-iie.org.
Award Amount:
Round-trip economy-class transportation to the field research site from the Fellow's primary residence (in compliance with the Fly America Act)
A research allowance of up to $3,000, pro-rated monthly
A stipend of $1,500 per month for up to 12 months, with partial months pro-rated
Accident and sickness insurance or an allowance for Fellows who are native to the country of the research
Attendance at a required orientation workshop at IAF's office in Washington, D.C. to meet IAF staff and create synergies between the Fellow's research and IAF work
Attendance at a required "mid-year" Grassroots Development Conference to share findings and discuss progress with each other, members of the IAF's academic review committee and IAF and IIE staff
Application Deadline:
This complete application packet must be submitted by January 29, 2016 by 11:59 pm.
Link for More Information:
http://www.iie.org/programs/IAF-Grassroots-Development-fellowship-program
Contact Information:
IAF Fellowship Program
Institute of International Education
1400 K Street, NW – 7th Floor
Washington, DC 20005
Phone: +1 202.326.7796
Fax: +1 202.326.7698
E-mail: iaffellowships-at-iie.org