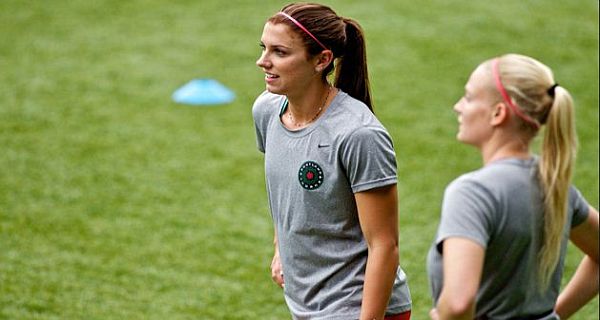 Houston Women's Soccer Association (HWSA) is pleased to announce the scholarship application for HWSA members . The foundation will Award three $1,000 Scholarships to Existing or Potential HWSA members who are seeking an Undergraduate or Graduate degree.
Houston Women's Soccer Association (HWSA) has been promoting women's amateur soccer in the greater Houston area since 1976, and added a coed league in 1994. HWSA is one of the most respected and experienced soccer leagues in the Houston area. All levels of play are supported by the association from beginner to advance.
Eligibility:
To be considered eligible for the scholarship, applicant must be:
A high school or youth club soccer player with an immediate family member in HWSA or a current year HWSA member
A graduating high school senior that will be attending junior college, college or university or
An undergraduate student attending a junior college, college or university or
A graduate student seeking an advanced degree
Applicant must have a cumulative 2.5 GPA on a 4.0 scale
How to Apply:
For applying the scholarship, the candidacies must fill the application form. The form can be downloaded by the link:
https://drive.google.com/a/toytoy.com/file/d/0B0HyfT9krxDjMDkzYlFtYTFmYVFGd3ExU2lxZ0ROM28zNUZB/view
Required Material:
Submit a typed essay (250 words or less on one page; 12-point font, double spaced) on the topic "what qualities have i gained from my soccer experience that will help me excel in the future?"
Include a letter of recommendation from someone you know in a professional capacity (i.e. coach, teacher, counselor, employer, clergy). Either the letter or the form may be submitted with the application.
Official high school or college transcript
Submitting Details:
Application form along with the required material may be mailed to the following address:
HWSA-Scholarship
P.O. Box 541531
Houston, Tx 77098
Award amount:
Three $1,000 Scholarships will be given to the winning candidates.
Application Deadline:
Applicant must submit the completed Scholarship Application by the deadline JUNE 26th, 2015
Link for More Information:
http://hwsa.org/info/scholarship/