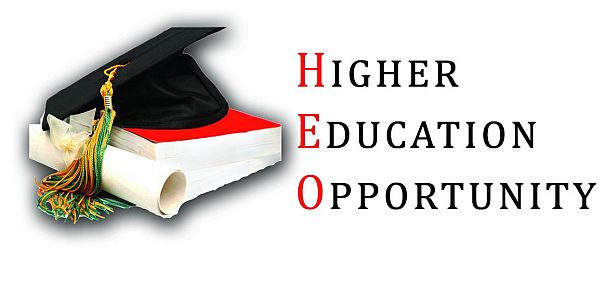 The University of Florida's Higher Education Opportunity (HEO) is offering scholarship for children of full-time TEAMS employees. The program provides the opportunity of tuition assistance for an undergraduate education at the University of Florida. Human Resource Services will choose at random 50 children of TEAMS employees from a pool of eligible applicants to participate in the program.
The University of Florida (UF) is a major, public, comprehensive, land-grant, research university. The state's oldest and most comprehensive university, UF is among the nation's most academically diverse public universities.
Eligibility:
To be eligible for scholarship, the child must meet the following conditions:
He or she must be the natural, adopted, step, foster, or any other child for which legal guardianship can be documented, of a full-time TEAMS employee
He or she will continue to be eligible for the program through the end of the calendar year in which the child turns 26 years of age
The program is not limited to incoming freshmen only. Parents of students who would like to transfer to UF may submit their child's name for consideration for the HEO as well.
How to Apply:
In order to be placed in the scholarship drawing each academic year, each of the following must be completed
The child of the TEAMS employee must apply for admission to the University of Florida, Office of Admissions.
The TEAMS employee must notify Human Resource Services that he or she wishes to enter his or her child into the HEO by turning in the HEO Application Form to Training and Organizational Development, P.O. Box 115006, Gainesville, FL 32601-5006 or by fax to (352) 392-1055.
All applicants will receive an e-mail confirmation from the Education Coordinator within 48-72 hours after the completed application has been received. If you have not received confirmation after this timeframe, please contact Training and Organizational Development.
If a transfer student, the child must submit official transcripts for any institutions he or she has attended since receiving his or her high school diploma to Training and Organizational Development, P.O. Box 115006.
Award Amount:
the university will pay the in-state matriculation fees (the actual tuition minus any additional fees for building, capital improvement, financial aid, technology, activities, athletic, health, transportation, etc.) for up to twelve credit hours during the fall and spring semesters and six credit hours during the summer semesters for child of each selected employee.
Application Deadline:
The candidates can submit the complete application packet no later than Nov. 1, 2015.
Link for More Information:
http://hr.ufl.edu/learn-grow/education-programs/higher-education-opportunity/
Contact Information:
For questions regarding the HEO Scholarship, you can contact to program coordinator Kenya Williams at kenya-williams-at-ufl.edu, or 352-273-1761.