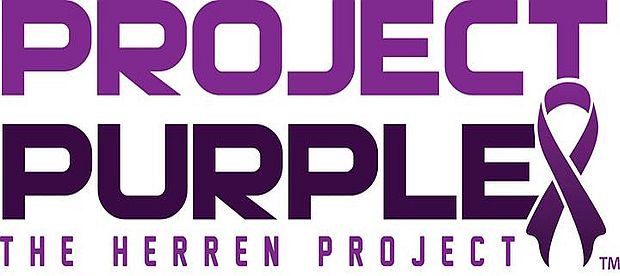 The Herren Project is proud to announce Go Purple Scholarship Program. The scholarship is open to graduating high school seniors who have taken the THP Project Purple Initiative pledge and plan on pursuing their education at a trade school, community college or four year university. The Herren Project has been committed to educating people of all ages. Two scholarships of $1000 each will be given to the winning candidates.
The Herren Project is a non-profit foundation established by former professional basketball player, Chris Herren that assists individuals and families struggling with substance abuse and addiction.
Eligibility:
High school senior must have participated in the Herren Projeact's national anti-substance abuse initiative THP Project Purple.
Aplicants should show a leadership role in implementing the THP Project Purple initiative at their school, planning and/or have spearheaded a Go Purple! Event and taken the THP Project Purple Initiative pledge.
How to Apply:
For applying the scholarship, the candidates must complete the on-line application form through the given link: http://thpprojectpurple.org/go-purple-scholarship-application/
Students must write an essay explaining how they championed the THP Project Purple within their community or school and what going purple has meant for them personally and for their school. The essay should not exceed 550 words
Submitting Details:
The candidates can upload on-line the essay and a photo.
Award Amount:
Two students with a combined scholarship award of $2000 will be given. The scholarships will be awarded for $1000 each.
Application Deadline:
Application must be submitted by 3 pm on April 29, 2016.
Link for More Information:
http://thpprojectpurple.org/scholarships-grants/thp-go-purple-scholarship/