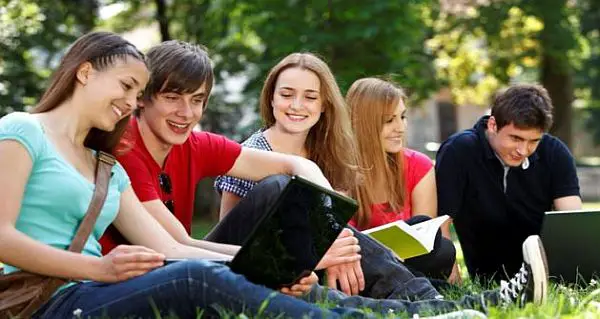 Are you the person who would like to receive free Fellowship? Harry Ransom Center has put forward Harry Ransom Center Fellowship Program. The fellowship program is open to doctoral candidates. Mission of the  fellowship is to  support research in areas of humanities, including literature, photography, film, art, the performing arts, music, and cultural history. Fellows will accept $3,000 per month and other benefits.
The Harry Ransom Center is among the nation's finest research libraries and a place of unlimited discovery. The Center encourages discovery, inspires creativity, and advances understanding of the humanities for a broad and diverse.
Eligibility:
United States citizens and foreign nationals are eligible to apply. Previous recipients of Ransom Center fellowships are eligible to reapply after two full fellowship cycles have passed.
Applicants for one- to three-month fellowships and travel stipends must have a Ph.D. or be an independent scholar with a substantial record of achievement.
If Ph.D. of any candidate is in-progress at the time of application, the proposal and letters of recommendation must clearly indicate completion by June 1, 2016.
Applicants for dissertation fellowships must be doctoral candidates engaged in dissertation research by the time of application.
How to Apply:
Interested candidates must create an account through the given link: http://norman.hrc.utexas.edu/forms/fellowshipApp.cfm
Supporting Documents:
Submit a Letter of Recommendation:
Using the fellowship account number supplied by the applicant, submit your letter of recommendation as a PDF file bearing your signature and institutional letterhead.
Please be aware that your letter cannot be submitted partially or revised once submitted and resubmitted letters will not be accepted.
Award Amount:
One to three month fellowships: $3,000 per month. One- to three-month fellowships are available for post-doctoral or independent scholars whose projects require extensive work with the ransom center's collections.
Travel stipends: $1,200 (domestic fellows), $1,700 (international fellows).
Travel stipends are available for post-doctoral or independent scholars whose projects require less than one month's work with the center's collections. Travel stipends may not be combined with other ransom center fellowships.
Dissertation fellows will receive $1,500.
 Application Deadline:
January 15, 2016 is the last date for the submission of application form as well as material.
Link for More Information:
http://www.hrc.utexas.edu/research/fellowships/application/
Contact Information:
For more questions about the related fellowship visit at: ransomfellowships-at-utexas.edu.