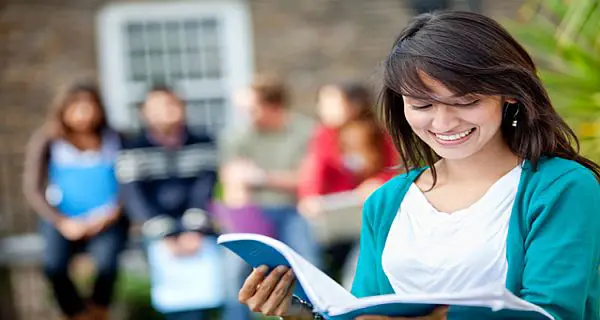 The Sunflower Initiative is excited to announce The Harriet Fitzgerald Scholarship to one woman choosing to attend a woman's college for the 2016-2017 academic year. The scholarship honors the legacy of an outstanding artist and devoted alumna of Randolph-Macon Woman's College. The $10,000 scholarship award will provide a promising young woman with financial support to attend an undergraduate woman's college where her intellect and talents.
The Sunflower Initiative is a non-profit organization was created to honor the legacy of Randolph-Macon Woman's College and seeks to embrace women (and the men who love them) from other women's colleges.
Eligibility:
Highly motivated women who are passionate about learning and desire to attend a woman's college in either the United States or Canada.
Must possess a stellar high school record, provide outstanding references, have a sincere desire to make a contribution to society, and show evidence of strong character and leadership qualities, as well as breadth and depth of interests.
Applicants are recommended to have an unweighted GPA of at least a 3.5 and SAT scores of 1800 or higher or no single ACT score lower than 25.
Graduating high school seniors, women who have matriculated at college, but left prior to the completion of the first semester, and early college applicants are eligible to apply.
Women who have completed one semester of college or more are not eligible.
The Harriet Fitzgerald Scholarship is awarded for one year with the possibility of renewal.
How to Apply:
For applying the scholarship, the candidates must complete the on-line application form. The form is available on the given link:
https://leecalizo.wufoo.com/forms/ppntm2h1gvlzb5/
Supporting Documents:
Official high school or GED transcripts (mailed to the address)
Official report of SAT (code 7230) or ACT (code 1715) scores (only mail if not included on official transcript)
3 Letters of recommendations: one from a teacher and two from community members (club advisor, employer, or other non-family), must be submitted on-line
Submitting Details:
Official transcripts should be mailed to:
Lee Hawthorne
425 Nottingham Road
Baltimore, MD 21229
Letters of recommendations can be upload through the given link:
 https://leecalizo.wufoo.com/forms/x1atozsm0jt08m3/
Award Amount:
The Harriet Fitzgerald Scholarship in the amount of $10,000 will be awarded to one woman for the 2016-2017 academic year.
Application Deadline:
The application deadline is February 1, 2016, 10 pm EST. The scholarship selection committee will notify the winner of the award in April 2016.
Link for More Information:
http://www.thesunflowerinitiative.com/scholarship/