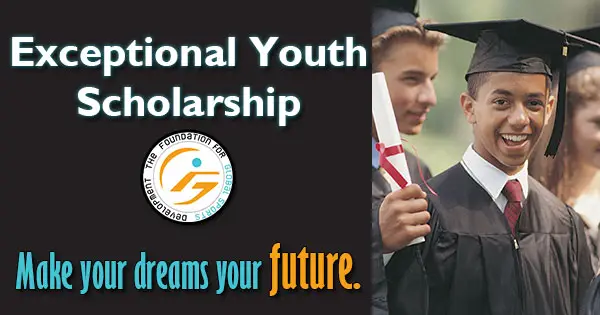 The Foundation for Global Sports Development is pleased to offer "Exceptional Youth Scholarship". To be eligible you must be a high school senior at the time of application (Graduating class of 2017). The scholarship recognizes youth who have demonstrated remarkable conduct through community service efforts, volunteerism, and mentorship activities, in addition to achieving outstanding academic performance. A one-time $5,000 scholarship will be awarded to 10 high school seniors and the scholarship will go towards the cost of tuition, room and board, and textbooks.
The Foundation for Global Sports Development is a 501(c) organization which creates and supports programs promoting sportsmanship, education, fair play and ethics for children around the world. The Foundation for Global Sports Development strives to be a leader in the sports community by delivering and supporting initiatives that promote fair play, education, and the physical and developmental benefits of sports for youth around the world.
Eligibility:
All applicants must meet the following criteria to be eligible for the scholarship program:
Must be a high school senior at the time of application (Graduating class of 2017)
Minimum GPA: 3.0
Must have participated in some form of community service, volunteerism, or mentorship activities
U.S. citizen or legal permanent resident
How to Apply:
To be applying for the scholarship you may sign in yourself through the given link: https://global-sports.fluidreview.com/
Supporting Documents:
Please include the following information with you application
Community service description and sign off form (to be completed by their supervisor or designated school official)
Letter of recommendation form (to be submitted with the applicant's letter of recommendation from an adult who is not related to the applicant)
Description of personal statement required
List of extracurricular activities, hobbies, and interests
List of the colleges and/or universities to which the applicant has applied, or will apply
Description of financial need
Transcript displaying a 3.0 GPA or higher
Personal Statement: In 500 words or less, describe a personal experience (challenge, achievement, community service experience, etc.) that has helped shape you into the person you are today and the person you strive to become.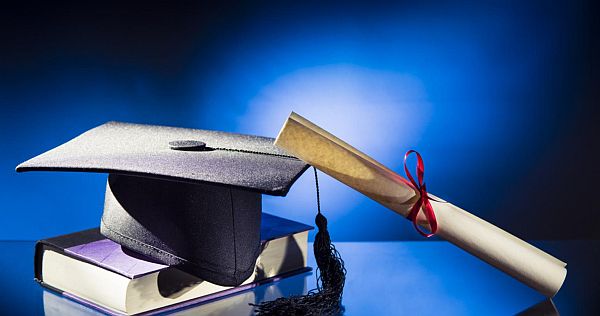 Financial Aid and Award Money:             
A total of ten (10) high school seniors will each be awarded a one-time scholarship of $5,000 to be applied towards the cost of attendance including tuition, housing, books and other on-campus related expenses at accredited, four-year colleges and universities in the United States.
Application Deadline: 
All applications are due by June 13, 2017, at 9 am Pacific time.
Link for More Information:
http://globalsportsdevelopment.org/exceptional-youth-scholarship/