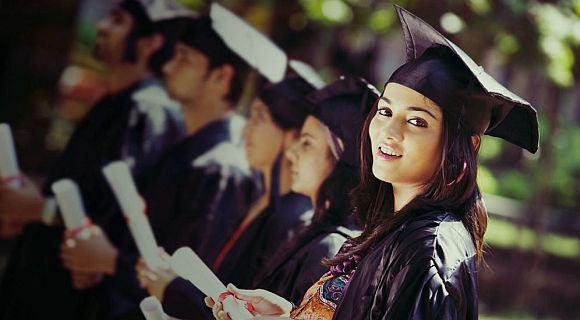 Women in Technology's Education Foundation is glad to announce  scholarship for girls in grades 6 – 12 who participate in GIT programs – Cyber Patriots, Mentor Protege, Sharing Our Success, and Vex Robotics in DC, MD and VA. An amount of $1,000-$5,000 will be awarded to the winning candidates. Winners are also invited to attend the WIT Leadership Awards dinner on May 19, 2016 in Reston, VA.
The Women in Technology Education Foundation promotes education to create awareness, excitement and opportunities among girls and young women to pursue successful science, technology, engineering and math related careers.
Eligibility:
The given scholarship is available to those who:
Have participated in or plan to participate in a GIT program between September 2015 and April 2016.
CyberPatriot Girl's program.
Vex Robotics program.
Mentor-Protege program in MD and VA.
Sharing our Success programs in DC, NOVA or Loudoun County, VA.
Completed program surveys. Mentor-Protwege and CyberPatriot Girl's programs require completion of pre and post surveys.
How to Apply:
Application form for the given Scholarship is available on the given link: https://womenintechnology.wufoo.com/forms/git-stem-scholarship-form/
Supporting Documents:
In order for your application to be processed, we must submit:
Written essay: answer words each question, or Video: 2 – 3 minutes on each question, no longer than 9 minutes.
Your video:  Video should be uploaded to YouTube and should include your first name only.
Submit your essay or video online using one of the application forms at the top of this page by Friday April 17, 2016.
Essay and Video Submissions should address the following three topics: Your dream, your GIT experience and how you will inspire other girls to succeed.
 Award Amount:
Girls in Grades 11 or 12 can apply to receive one of several cash scholarships:
$5,000 – compliments of Eagle Ray
$1,000 – compliments of STEM for Her
Application Deadline:
Students can apply for this Scholarship till April 17, 2016.
Link for more information:
http://www.womenintechnology.org/git/scholarships?
Contact Information:
If have any query related to the given scholarship contact them at: julianne.hemingway-at-gmail.com.