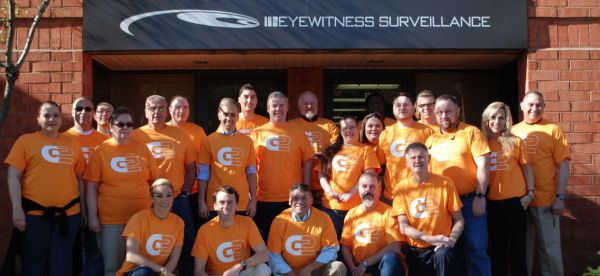 Eyewitness Surveillance is inviting college students to share their thoughts on what's ahead. At Eyewitness Surveillance, they specialize in helping businesses monitor their premises and even prevent crime before it happens through the latest video surveillance technology. They are awarding a $1,000 USD scholarship prize to the criminal justice or information technology (IT) major.
Eyewitness Surveillance is continually building their team to leverage a confluence of backgrounds to drive solutions that address both the security and operating needs of their clients.
Eligibility:
The applicant must be a student currently enrolled at a 2-year or 4-year college or university, recognized by the Department of Education in the United States.
Freshmen, sophomores, juniors, and seniors are eligible.
Applicant must have a cumulative college grade point average (GPA) of at least 3.0 on a 4-point scale and be enrolled full-time at an accredited 2-year or 4-year college or university in the United States for Fall 2016.
Applicant must use the scholarship toward undergraduate program (i.e. Graduate programs not eligible).
Applicant must be studying or planning to study the fields of criminal justice or IT.
If the applicant or the applicant's parent/legal guardian is employed by Eyewitness Surveillance at the time of award, the student is not eligible for the scholarship. Eligibility of finalists will be verified before winners are selected.
How to Apply:
To apply for The Future of Video Surveillance Scholarship, the candidates must write an essay of at least 1,000 words addressing one of the following questions
How do you envision video surveillance playing a role in your professional and personal life in the next ten years?
What impact do you think your generation will have on video and electronic monitoring in 10 years
Submitting Details:
Submit your Word document to scholarship-at-eyewitnessmail.com with the subject line "Eyewitness Surveillance Scholarship."
Include your full contact details, the name of your college or university, and your resume.
Award Amount:
The selected winner will receive a one-time $1,000 USD educational scholarship.
Application Deadline:
Your essay must be submitted by September 1, 2016.
Link for More Information:
http://www.eyewitnesssurveillance.com/future-video-surveillance-scholarship/