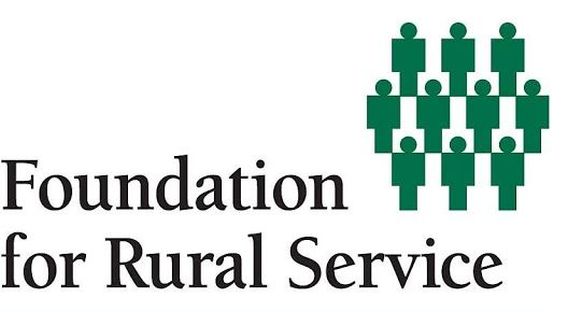 The Foundation for Rural Service (FRS) is offering an annual college scholarship program to help further higher education among rural youth.  The program empowers rural youth by giving them opportunities for higher education. The optimism of FRS is that these students return to rural America to enhance and enrich their rural community with education and experience.
The Foundation for Rural Service is a 501(c) (3) nonprofit organization based in Arlington, Va., that serves rural communities across the United States. FRS develops and disseminates information about rural telecom issues and encourages the support of community-based telecom providers and the communities they serve.
Eligibility:
To be considered for scholarship, each applicant must:
Be a graduating high school senior.
Be a United States citizen.
Be sponsored by a current NTCA member or FRED Donor Circle member.
Be accepted by an accredited two- or four-year college, university or vocational-technical school.
Have at least a C grade point average (GPA).
Express an interest to return to a rural community following graduation.
How to Apply:
Interested candidates can download the scholarship application form through the given link:
http://www.frs.org/images/2016FRSScholarshipApp.pdf
Supporting Documents:
Completed Application Form (2 Copies)
Transcript (7 Semesters, 2 Copies)
300-Word Essay (2 Copies)
Educator's Statement (2 Copies)
Letter of Recommendation (2 Copies)
Sponsor Signature From NTCA Member or FRED Donor Circle Member
Submitting Details:
Mail your completed application, attachments and additional copies of all materials to:
Selection Committee
Foundation for Rural Service
4121 Wilson Boulevard Suite 1000
Arlington, VA 22203
Award Amount:
FRS awards one-time $2,500 scholarships to students from rural America for their first year of college, university or vocational-technical school. Each student is sponsored by an NTCA member company.
FRS funds $2,000 of each scholarship, and the sponsoring company awards the remaining $500.
The FRS College Scholarship Program seeks to encourage students to return to their rural communities upon completing their education.
Application Deadline:
Applications must be postmarked to FRS no later than March 1, 2016.
Link for more Information:
http://www.frs.org/youth-programs/college-scholarship-program
Contact Information:
If you have questions about the application form, you can contact FRS at foundation-at-frs.org.