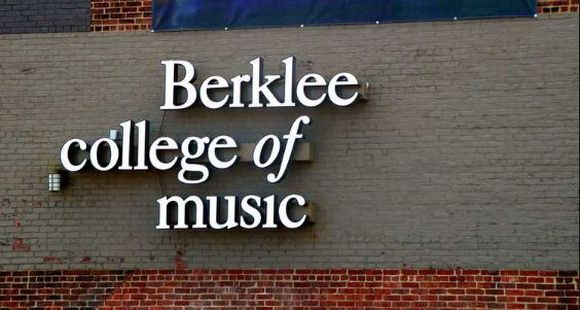 Berklee College of Music is providing you the opportunity to join "Music for Wellness" free online course. The course is intended to help you that how music can help reduce stress and improve your health and well-being.
You will learn in this free online course simple techniques to enrich your mind, body, and spirit through music. The methods can be applied in your daily life, particularly when you are feeling down or stressed out. The course will start on April 17. 2017.
Course At A Glance
Length: 4 weeks
Effort:  5 hours per week
Subject:  Music
Institution: Berklee College of Music
Languages: English
Price: Free
Certificate Available: Yes
Session: The course will start on April 17, 2017
Providers Details
About University: Berklee Online is the online extension school of Berklee College of Music, delivering access to Berklee's acclaimed curriculum from anywhere in the world.
Aim of University: Berklee's mission is to educate, train, and develop students to excel in music as a career. They believe that the lessons and qualities derived from that work—the self-discipline needed for excellence, the empathy required of music making and the openness and curiosity essential to creativity—are critical to achievement in any pursuit, musical or otherwise. We also believe that music is a powerful catalyst for the kind of personal growth central to any collegiate experience.
Requirements
You don't need any prior knowledge to take this course, but an interest in music.
About This Course
Benefits: In the course, discover how to unlock your creativity. You will learn not only how to listen to music in a new way, but also how to listen to the impact that music has on you. The language of the course is English.
Importance of the Subject in Today's Scenario: Music is a powerful influence on an individual's life. It brings joy, healing, helps us make new friends have fun with old friends and a great promoter of wellness. Music leads to a healthy life. It is an inborn quality and is not dependent on musical training.
How to Join This Course
You should register yourself through the given link to join this free on-line course: https://courses.edx.org/register
Course Format
Lesson 1: Expressing your creativity
Introduction to singing and songwriting techniques
Role of rhythm and chanting / engaging the body as an instrument (clapping, stomping, dancing)
Circle singing exercise – get up and dance! (collective recording experience)
Process of creating a song
Application for real life
Lesson 2: Music Techniques for Comfort
PMR Explained
PMR Exercise
Pranayama Explained
Pranayama Exercise
Elements of a lullaby
Application for real life
Lesson 3: Music Techniques for Awakening
What is Flow?
What is Mantra? History, meaning, importance. Short excerpt of a well-known mantra (Find diverse mantras from different cultures)
Guided meditation for awakening (western classical – for instance, Chopin's raindrop prelude)
Elements of a jingle (give an example)
Application for real life
Lesson 4: Finding Your Special Music
Who are you… what music has shaped you over the years?
What is a Personal Playlist?
Develop a Playlist, based on the specific type of impact each song has on your work)
How to create Daily Practice using your special music (Bottom half of Pg 37)
Application for real life and enhancing overall wellness
Why Take This Course
Advantage of Course: Developed by a board-certified music therapist and a vocalist/pianist/composer/recording artist specializing in Indian music, these strategies combine science with the wisdom of Eastern philosophy.
Certificate: You can pursue a verified certificate to highlight the knowledge and skills you gain ($49) Add the certificate to your CV or resume, or post it directly on LinkedIn. Receive an instructor-signed certificate with the institution's logo to verify your achievement and increase your job prospects.
Learning Outcomes
The effects music has on the body and the brain
Strategies and techniques for regulating emotions and stress by integrating music with ancient practices such as mantra and pranayama
The scientific underpinnings that support the efficacy of ancient traditional practices used to promote wellness
How and why music can help you to live a happier, healthier life
Instructors
Suzanne Hanser: She is founding chair of the Music Therapy Department at Berklee College of Music. She is Past President of both the World Federation of Music Therapy and the National Association for Music Therapy.
Annette Philip: Annette believes in collaborative action through music. An Indian vocalist, composer/arranger, voice-over artist, pianist, producer, choral specialist, and faculty member at Berklee College of Music, she thrives on experimenting with the human voice.
Suggested Reading
The ability to play an instrument is helpful but not required
You Might Also Be Interested In
If you want to know more about music, you can also join the similar course. The link is: https://www.edx.org/course/introduction-music-theory-berkleex-oharm100x-4
Conclusion
In the course, discover how to unlock your creativity. You will learn not only how to listen to music in a new way, but also how to listen to the impact that music has on you. You will find out how to care for yourself by practicing coping techniques that are supported by music that is special to you.
Your Certificate provides a detailed transcript of what you've learned. This includes how long you spent studying the course and your average test score. The Certificate and transcript give you evidence to show during job or university applications, or appraisals.
Detailed Information
For more information about the course, you can check the given link:
https://www.edx.org/course/music-wellness-berkleex-omthr-001x-1#!