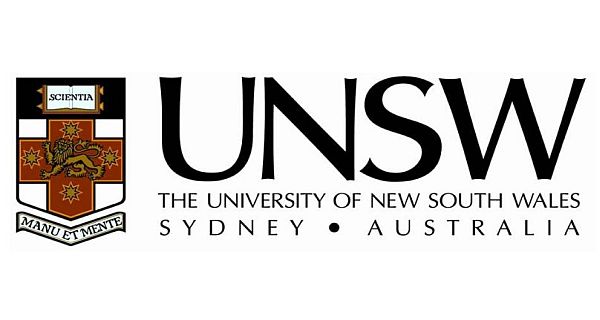 The UNSW Australia University is proud to declare free online course named as "Disability and a Good Life: Working with Disability". The free online learning disability courses are aimed to learn how disability intersects with human rights, and how a good life can be made possible for everyone.
Working with Disability is an appropriate follow-up to the course thinking through Disability, which introduces you to contemporary understandings of disability as a dimension of human diversity. The course explains disability rights through an examination of the UN Convention. The course will starts on 20 February 2017.
Course At A Glance
Length: 6 Weeks
Effort: 5 hours pw
Subject: Disability
Institution:  The UNSW Australia University
Languages: English
Price: Free
Certificate Available: Yes
Session: The course will start on February 20, 2017
Providers Details
Based in Sydney and established in 1949, UNSW has more than 50,000 students from over 120 countries. UNSW is rated 5 Stars+ for excellence by QS World University rankings, and was ranked 48th in the world in the 2014-2015 ratings.
UNSW aspires to provide students with an outstanding educational experience, which both reflects its strong traditions of excellence, innovation, and social justice and builds upon its strengths in scientific, technological and professional disciplines.
Requirements for Free Online Learning Disability Courses
The free online learning disability courses are suitable for both beginners and experts wanting to raise their awareness of disability and disability-related issues within a global context. It is appropriate for people with disabilities and their family members, friends and allies, professionals in the care and community service sectors, medical and allied health professionals, educators, built environment professionals; advocates and policymakers, scholars, and lifelong learners.
About This Course
Benefits: These courses will give you and your fellow learners the opportunity to think through and work with some of the big issues facing societies, governments, and disabled people.The language of the course is English.
Importance of the Subject in Today's Scenario: Disability awareness is very important when it comes to breaking stereotypes and overcoming preconceptions regarding disabilities. Fortunately, there are many people interested in getting involved with disability awareness and often wonder how they can take part in making a change.
How to Join This Course
Why Take This Course
Advantage of Course: In this free online course, you can choose your pathway through the materials. Resources and strategies to support your learning include:
 written, audio and visual resources (transcripts and audio descriptions/files provided)
stories from people with disabilities
interviews with leading disability studies experts
Talking Points to help guide online Comments
a glossary of terms
a Learner Guide, Mel, who will show you how she worked through the material
an opportunity to take your learning further through activities to extend and expand your knowledge.
Certificate: To be eligible to buy a Certificate of Achievement, you must mark over 90% of course steps as complete and attempt all test questions, achieving a score of over 70%.
Learning Outcomes
By the end of this course you will be able to:
explain disability rights through an examination of the UN Convention
understand the implications of justice, discrimination, and equality in the lives of people with disabilities around the world
engage with the debates around care, support, and facilitation, and explain what these concepts look like in practice
understand and critique key terms related to disability, such as access, inclusion, and belonging
identify different channels for working for change
understand how a good life might be enabled for a diversity of people, including people with disabilities.
Instructors
Leanne Dowse: He is an academic at UNSW Australia with more than twenty years experience in disability studies and in working for social change in the ways we understand and respond to disability.
Kelley Johnson: She is a professor of disability policy and practice at the Social Policy Research Centre UNSW.
Louisa Smith: She is a Lecturer at UNSW, Australia. I'm interested in the relationship between disability, social policy, and social change.
Karen Soldatic: She is an Australian Research Council DECRA Fellow (2016 – 2019) at the Institute of Culture and Society, Western Sydney University.
Suggested Reading
No basic knowledge is required for the course.
You Might Also Be Interested In
If you are interested you can also join its sister course "Thinking through Disability"
Conclusion
In this course, they will explore a human rights approach to disability and examine how disability politics and policy, advocacy and activism can inform what they mean by a good life. After completing the course you will understand how a good life might be enabled for a diversity of people, including people with disabilities.
Your Certificate provides a detailed transcript of what you've learned. This includes how long you spent studying the course and your average test score. you can easily add it to your LinkedIn profile, CV or resume, and share it with friends or employers.
Detailed Information
For more information about the course, you can check the given link:
https://www.futurelearn.com/courses/working-with-disability