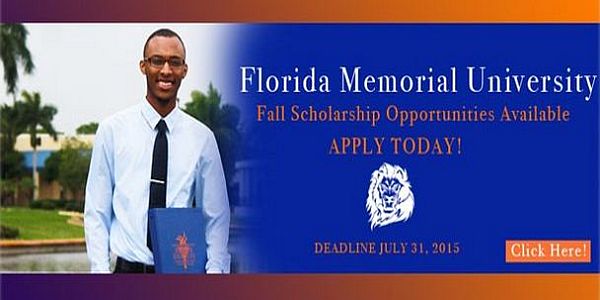 The scholarship award might affect the overall Financial Aid package of the students. Florida Memorial University (FMU) takes pleasure in offering the scholarship for the students who are registered as full-time undergraduate students.
The Florida Memorial University recognizes that education contributes to the quality of life. Florida Memorial University serves a culturally diverse student population through programs in liberal and professional education.
Eligibility:
To be considered for the scholarship, the candidates must:
Have a minimum grade point average (GPA) of 2.5 or higher depending upon scholarship criteria
Must be in good social standing (no judicial Issues)
Registered as full-time undergraduate students (12 or more credit hours)
How to Apply:
For applying the scholarship, the candidates must fill the on-line application form and submit it.
Essay of minimum of 500 words that includes the student's accomplishments, a statement on how the funds will impact his/her life, and a summary of his/her future plan.
Applications must be sent via email to: scholarship-at-fmuniv.edu
Application Deadline:
The application and required document must be submitted by July 31, 2015 at 4:00 p.m. EST.
Link for More Information:
http://www.fmuniv.edu/admissions/scholarships/campus-scholarships/university-scholarship-application/