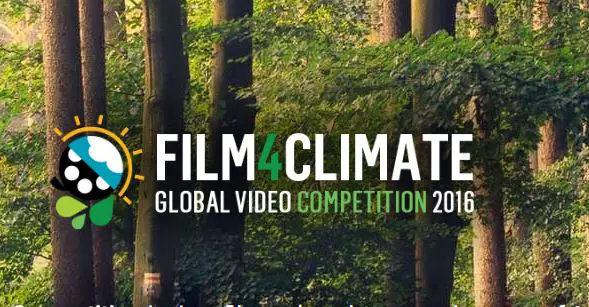 Connect4Climate has launched the Film4Climate Global Video Competition to inspire filmmakers to highlight climate solutions and good practices around the world. The competition opens today as the centerpiece of the Connect4Climate initiative to promote sustainability in the creative industries through active engagement with young people in finding solutions to climate change. The competition aims to amplify opportunities for creative young artists everywhere to bring their personal stories to a global audience. The winning candidates will get prize up to $8000.
The Connect4Climate community connects more than 400 partners around the world including civil society groups, media networks, international organizations, academic institutions, youth groups, and the private sector.
Eligibility:
The Film4Climate Global Video Competition invites aspiring young filmmakers from around the world to express their vision for a sustainable future by creating a short film or video about climate action.
The competition calls on filmmakers to explore Climate Action, the 13th goal under the UN Sustainable Development Goals, emphasizing what individuals and communities around the world are doing to promote action, offer solutions and inspire positive change to combat climate change and its impacts.
The competition is open to filmmakers between 14 to 35 years old.
How to Apply:
Filmmakers are encouraged to deploy personal narratives that explore fundamental questions such as:
What does climate change mean to me?
What actions am I taking to mitigate the advance of global warming?
What is my Climate Action message to the world?
Award Amount:
The winning entries will receive cash prizes of $8,000, $5,000, and $2,000 for first, second and third place in each of two categories: an under one-minute Public Service Advertisement (PSA) or a Short Film up to five minutes.
Video Guidelines:
Video entries must be either a Public Service Advertisement (PSA) less than 1 minute in length, or a Short Film, between 1 to 5 minutes long. All genres are accepted that have a climate change narrative.
Video submissions must be created by and owned by the participants and uploaded as a single file in the highest quality, but no larger than 1 GB.
Videos may be recorded in any language, but English subtitles are highly encouraged. In the short description of the film add the location and how it relates to one or more of the Sustainable Development Goals.
Application Deadline:
You can submit your video no later than September 15, 2016.
Link for More information:
https://www.connect4climate.org/Film4Climate-Global-Video-Competition-open