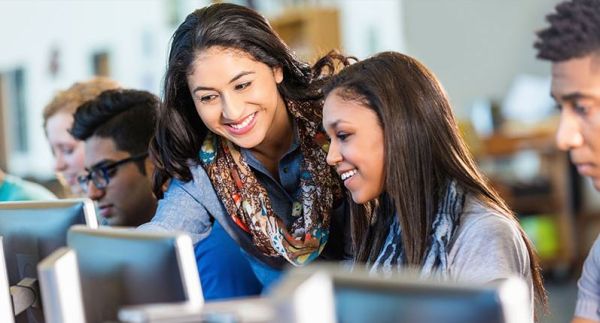 ESET is proud to support women in STEM-related fields and promote equality in every aspect of the human professional experience that's why they are offering Women in Cyber Technology Scholarship. ESET initiatives are designed to celebrate the Web and help facilitate a safer digital life for all. The purpose of scholarship is to prepare women for the cyber field. ESET will award $2500 scholarship to a meritorious woman who is pursuing an education that will prepare her for a career in cyber technology.
ESET's advanced security options are trusted by businesses, governments and consumers around the world. As leaders in the field of heuristic detection, they specialize in technology that predicts emerging viruses and develop effective defenses before they can do any damage.
Eligibility:
Applicant must be accepted to or registered in an educational program that focuses on cyber technology.
Applicant must have a minimum, cumulative 3.0 GPA.
Applicant must be a U.S citizen or permanent resident with a permanent resident ID card or current passport.
Finalists must attend a personal interview with the deciding panel.
Applicant must be available to accept the award in person on March 30, 2016 from 11:00 am – 1:30 pm.
How to Apply:
The candidates can download the scholarship application form by the given link:
http://cdn5.esetstatic.com/eset/US/resources/docs/forms/ESET_Scholarship_Application_2016.pdf
Supporting Documents:
Personal essay
Photograph or headshot of the applicant in jpeg format (this photograph may be used in promotional materials)
One letter of recommendation, which must be signed by the person recommending you
One copy of your most recent transcript (official or unofficial)
Finalists may be required to supply personal and/or professional references
Submitting Details:
Submit the application as a pdf or word document via email or scan to:
Celeste Blodgett VP of HR and L&D
ESET
Celeste.Blodgett-at-eset.com
619-876-5438 office line
Award Amount:
ESET will award a $2,500 scholarship to reward a woman who is dedicating her life to creating a safer community in the cyber world.
Application Deadline:
Deadline for scholarship applications is Sunday, February 28, 2016, at 12:00 midnight.
Link for More Information:
http://cdn5.esetstatic.com/eset/US/resources/docs/forms/ESET_Scholarship_Application_2016.pdf