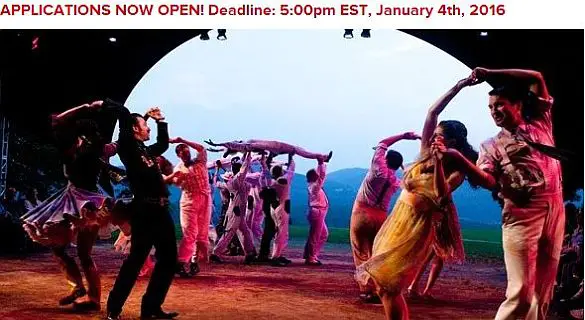 Are you a Director and wish to tell your stories? The Drama League is offering an amazing fellowship named as Classical Directing Fellowship. The Fellowship immerses a director in the artistic productions and institutional life of a company working in the classical canon. The fellowship is providing opportunities for director. Fellows will get a chance to win $5,950 stipend.
The Drama League of New York originated as a national organization begun in Chicago in 1910. The League is dedicated to creating transformative interactions between artists and audience above and beyond the performances they experience.
 Eligibility:
All programs, providing opportunities for directors to tell their stories, so that Drama League make a theater that truly reflects the society in which we live.
Each artist is considered on his/her merits as an individual.
The Drama League does not and shall not discriminate, and will take affirmative action's to ensure against discrimination, on the basis of race, color, religion, creed, gender identity, gender expression, age, national origin, ancestry, disability, marital status, sexual orientation, or military status, in any of its activities or operations.
These activities include, but are not limited to, the selection of fellowship and residency artists.
Selection of staff, artists, partners, volunteers, subcontractors, vendors and clients; and provision of services.
How to Apply:
If you are interested in applying go through the given link: http://tickets.dramaleague.org/MyBasket.aspx
Supporting Documents:
Applicant contact information page.
Applicant's directing resume.
Two professional recommendations (via the form provided).
Personal essay and production proposal (specific to each program).
Award Amount:
Fellowship stipend each fellow in the classical directing fellowship program receives $5,950 for the 14 active weeks of the fellowship, paid in equal installments.
Transportation
Housing
Application Deadline:
January 4, 2016 is the deadline of Classical Directing Fellowship.
Link for More Information:
http://dramaleague.org/programs/directors-project/fellowships/Classical-Directing-Fellowship
Contact Information:
If you have any more questions related to the given fellowship contact on the given e-mail address:  directorsproject-at-dramaleague.org.