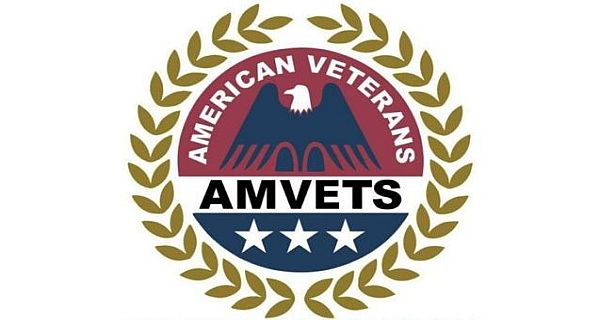 AMVETS is delighted to announce "Dr. Aurelio M. Caccomo Family Foundation Memorial Scholarship". The scholarships are open to veterans, including members of the National Guard and Reserves, seeking new skills in order to be more competitive in the job market. The scholarship provides financial assistance for veterans/guardsmen/reservists who have exhausted government aid, or who might not otherwise have the financial means to further their education. The onetime $3,000 award will be paid to the winning candidates.
AMVETS mission is to enhance and safeguard the entitlements for all American Veterans who have served honorably and to improve the quality of life for them, their families, and the communities where they live through leadership, advocacy, and services.
 Eligibility:
Must be a United States veteran or member of the National Guard or Reserves.
Must be a United States citizen.
Must demonstrate financial need.
Must have a high school diploma or GED.
Must agree to authorize AMVETS to publicize your scholarship award, if you are selected.
Must be enrolled or accepted for enrollment to an eligible program.
Must not be in default on a federal student loan.
Must not be convicted under state or federal law of sale or possession of illegal drugs.
How to Apply:
Applicants must download the application form through the given link:
http://www.amvets.org/pdfs/programs_pdfs/programs_scholarship_application_caccomo_vet.pdf
Supporting Documents:
All applicants need to submit the following documents for consideration:
A copy of the veteran's honorable discharge or a letter from the commanding officer certifying current Guard or Reserve status.
Official college transcripts for all courses attempted and any degrees or certificates awarded. If post-secondary credits amount to less than 12 credit hours and high school diploma was awarded within the past five years, a high school transcript must be provided. Transcripts must be on the 4.0-grade scale or if in a different system, translated to the 4.0 scale.
A complete and signed copy of the applicant's 1040 tax form must be enclosed. It will be used to verify financial need. If the applicant's name appears on anyone else's 1040 tax from, it too must be enclosed.
A copy of the applicant's Free Application for Federal Student Aid (FAFSA).
Essay (50-100 words) and addressing the theme of how this scholarship will help me: "This Award will help me achieve my career/vocational goal, which is _________________." (The essay must be written in the space provided on page 3.)
Acceptance letter or a letter stating current student status from an accredited program.
Proof of expenses (A copy of expenses from the school or program publication will suffice.)
A resume detailing military duty and awards, volunteer activities, community services, and jobs held during the past four years.
Financial Aid and Award Money:     
Two $3,000 scholarships will be awarded nationwide, per year, for the duration of the grant.
Application Deadline: 
Applications must be submitted on or before April 15, 2017.
Link for More Information:
http://www.amvets.org/pdfs/programs_pdfs/programs_scholarship_application_caccomo_vet.pdf
Contact Information:
If you have any question regarding scholarship you can contact on toll-free no. 877-726- 8387