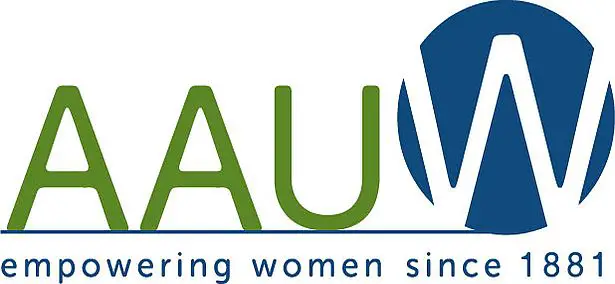 The American Association of University Women (AAUW) is offering the Dissertation Fellowship. American Fellowships support women scholars who are completing dissertations, planning research leave from accredited institutions or preparing research for publication. The purpose of the Dissertation Fellowship is to offset a scholar's living expenses while she completes her dissertation.
The American Association of University Women (AAUW) was founded in 1881. It is the nation's leading voice promoting equity and provides education for women and girls.
Eligibility:
American Fellowships are not open to previous recipients of any AAUW national fellowship or grant (not including branch or local awards or Community Action Grants).
Members and officers of the AAUW Board of Directors are not eligible to apply for fellowships and grant awards. AAUW staff or volunteers with decision-making authority who wish to apply for an award must recuse themselves from the decision-making process.
American Fellowship candidates must be U.S. citizens or permanent residents of the United States as of November 15, 2015.
American Fellowships are open to women scholars in all fields of study.
The American Dissertation Fellowship must be used for the final year of writing the dissertation. Applicants must have completed all coursework, passed all preliminary exams, and had the dissertation research proposal or plan approved by November 15, 2015.
The doctoral degree/dissertation must be completed between April 1 and June 30, 2017. Degree conferral must be between April 1 and September 15, 2017.
Dissertation Fellows are not required to study in the United States.
Students already holding a fellowship or grant for the purpose of supporting their final year of writing or completing the dissertation the year before the fellowship year are not eligible to apply.
Applicants may apply up to two times for a fellowship for the same dissertation project.
The fellowship is intended for applicants who are completing their first doctoral degree.
Distance learning/online programs: American Fellowships support traditional classroom-based courses of study. This fellowship program does not provide funding for distance learning programs or for degrees heavily dependent on distance learning components. Final decisions about what constitutes distance learning under these fellowships will be made by AAUW.
How to Apply:
For applying the fellowship, the candidates must create an account on the site. The link is:
https://aim.applyists.net/Account/LogOn?ReturnUrl=%2fADF
Supporting Documents:
Recommendation letters
Academics letters
CV/Resume
Narratives
Budget
Payment is required. The $40 filing fee is required to cover the cost of administering the application process. Payment will be accepted through PayPal
Award Amount:
$20,000 scholarship amount will be given to winning candidates.
Application Deadline:
Deadline for online submission of application form is April 15, 2016.
Link for More Information:
http://www.aauw.org/what-we-do/educational-funding-and-awards/american-fellowships/af-dissertation-application/