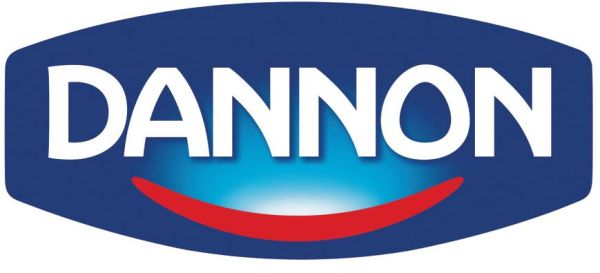 The Dannon Company, Inc. ("Dannon") is pleased to announce the "2016-2017 Dannon Gut Microbiome, Yogurt, and Probiotics Fellowship Grant". The program is open to undergraduate, graduate, or postdoctoral students at least 18 years of age. The purpose of the Dannon Company is to support student's continued education in their educational institution on the on related topics during the academic year. The successful candidate should excel in science and have an interest in the field of the gut microbiome's effect on human health and well-being or on the nutritional and functional benefits of yogurt, fermented dairy products and probiotics on the body (the "Field").The Dannon will award two undergraduate, graduate, or postdoctoral students a grant of $25,000.
Danone is the parent company of The Dannon Company, Inc. Danone has taken strategic steps to achieve a global presence and to focus on four areas of business with high potential built on health and vitality: dairy products, bottled water, baby nutrition and medical nutrition.
Eligibility:
Each candidate must meet the following requirements:
Be a current, full-time enrolled undergraduate, graduate, or postdoctoral student, at least 18 years of age, studying in the Field (as defined above) during the 2016-2017 academic year at an accredited U.S. Institution.
Utilize the funds in 2017.
Be in good standing with their college/institution.
An official letter outlining the student's current status and standing from the college or institution is required.
Be currently enrolled in or applying to a program with a focus in the Field (as defined above).
How to Apply:
In order for your application to be considered complete, upload the following documents on the given link:http://www.dannon.com/fellowship-application/
Receive a nomination and recommendation from two professors.
Submit a written essay (questions provided below) that answers the question of how they would like to broaden the Field (as defined above).
Submit an official transcript.
Submit a CV/Resume.
Be a current United States citizen (proof of citizenship is required) or permanent U.S. resident (proof of residency is required).
Acceptable documents include a copy of the student's passport or green card.
Upload completed application and recommendations online within the allotted acceptance period (October 19, 2016 – February 15, 2017).
Essay Guideline:
Describe your current or intended field of study and general academic accomplishments broadly related to the Field (as defined above). (Maximum 300 words)
How will this grant help you achieve your research or academic goals? Please give us a breakdown of your intended budget.
Define your hypothesis and/or objective(s) for your research or educational plan. (Maximum 300 words)
Provide an outline of your proposed project or research study, including methodology and results/outcome measures if applicable. If applicable, specify the type of bacteria (genus, species, and strain) you intend to study. Provide details for any research activities that will be performed in collaboration with other laboratories or research groups. (Maximum 300 words)
Describe the support and resources specific to your grant/field/project you have at your institution, including clinical or laboratory tools, and key advisors or faculty. (Maximum 300 words)
How do you plan to utilize your degree post-graduation? If you are a post-doctoral scholar, what is your intended path after you finish your postdoc research? (Maximum 300 words)
What uniquely qualifies you from other applicants? (Maximum 300 words)
Financial Aid and Award Money:
The award will be for tuition or research-related projects or as otherwise allocated at Dannon's sole discretion and will be payable directly to the student's educational institution to support their continued education on related topics during 2017.
Dannon will work directly with the two grant recipients' schools to credit $25,000 each for 2017.
The installment will be paid during spring 2017.
Application Deadline:
The deadline for the application submission is due on February 15, 2017.
Link for more Information:
http://www.dannon.com/fellowship-application/
Contact information:
For any questions regarding the Fellowship, contact to Lara Flanagan via email – lflanagan-at-pollock-pr.com