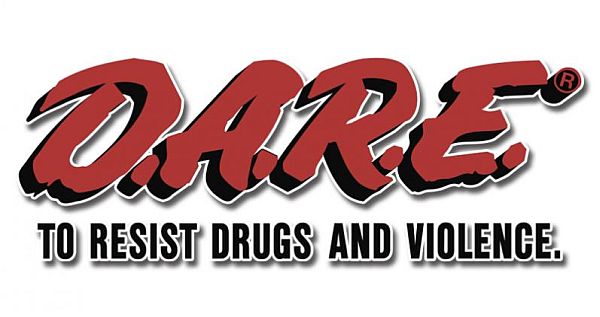 The D.A.R.E. America Board of Directors is pleased to offer $20,000 scholarship to recognize academic excellence and reward students who remain true to the goals of the D.A.R.E. program. The scholarship is awarded annually to a qualified 12th grade student to attend the university or college of their choice. The selected student will be required to sign a letter of award and agreement.
The D.A.R.E. Mission is to teaching students good decision-making skills to help those lead safe and healthy lives.
Eligibility:
The requirements for eligibility are as follows:
Must be a U.S. citizen
Must have completed junior year of high school at time of application
Must have a minimum GPA of 3.0
Must not be related to a current D.A.R.E. officer/administrator
Must apply only to an accredited institution (4 years) in the U.S.
Must lead a lifestyle consistent with the goals and objectives of D.A.R.E.
Must be a member of the D.A.R.E. America Youth Advisory Board
How to Apply:
Interested candidates can download the scholarship application form and scholarship tracking form through the given link:
http://www.dare.org/wp-content/uploads/2016/01/2016-Scholarship-Application-Forms.pdf
Supporting Documents:
An essay, 500-word maximum, addressing the topic "D.A.R.E.: How it has impacted my life, how I will use these skills to contribute to society."
Written summary documenting academic achievements and extracurricular activities that reflect the spirit and goals of D.A.R.E.
Written summary documenting current role with the Youth Advisory Board
Official sealed transcript of grades and scholastic scores
A letter of recommendation from a school administrator/educator
A letter of recommendation for outstanding achievement in community service from a source other than school administrators/educators or law enforcement officials
Submitting Details:
Complete application packet can be submitted to:
D.A.R.E. America
Attn: YAB Scholarship
9800 La Cienega Blvd, Suite 401
Inglewood, CA 90301 (800) 223-3273
Award Amount:
The foundation is offering a $20,000 scholarship to the winning students.
Application Deadline:
The application packet must be submitted no later than April 15, 2016.
Link for More Information:
http://www.dare.org/d-a-r-e-america-national-scholarship-award/
Contact Information:
Questions regarding the scholarship application should be directed to Jacqueline Ho at (800) 223-3273 ext. 235 or jacqueline.ho-at-dare.org.