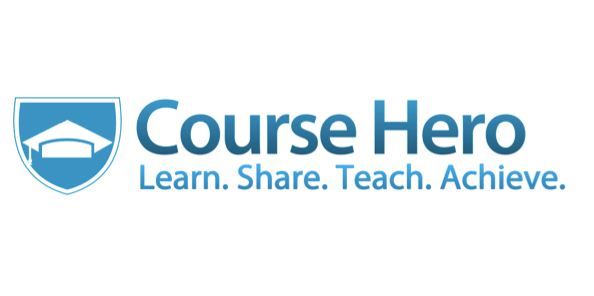 The Course HeroMonthly Scholarship Contest is sponsored by Course Hero, Inc. Answer a quick question for a chance to win a big reward. The applicant who are permanent legal U.S. resident and who are 16 and 17 age of year at the time of application are eligible to apply. The Course Hero's mission is to build the biggest and best digital library of course-specific questions and answers to help students and educators succeed.Winners will be chosen based on short-answer responses, so be creative! Check back each month for a new question and get a new chance to win $5,000.
Course Hero was founded in 2006 by Andrew Grauer, a student of the Cornell University. They believe that increased access to knowledge enriches lives and expands future opportunities for students worldwide.
Eligibility:
The list eligibility criteria are given below:
The Contest is open only to permanent legal U.S. residents physically residing in the fifty (50) United States of America and the District of Columbia.
The applicant, at least 16 years old as of the date of entry
The applicant must be currently enrolled in an accredited college or university in the United States, as listed on the U.S. Department of Education website, available at http://ope.ed.gov/accreditation/Search.aspx
Minors between the ages of 16 and 17 (inclusive) must first obtain the consent of their parent or legal guardian to enter.
How to Apply:
To apply for the scholarship, firstly the applicants must create an account through the given link: https://www.coursehero.com/registerForm.php
Course Hero will post one question online at www.coursehero.com/scholarship-form each month and allow registered, eligible entrants up to 150 words or less to submit a response. Each month, Course Hero will select one winner with the best response from among all Contest entrants. Each month is a separate contest.
Supporting Documents:
Alternatively, Contest entries may be submitted by mail by printing your name, address, and daytime phone number on a 3"x5" card, along with your response to the question.
Submitting Details:
The applicant mail (requested information with your response to the question) to Course Hero, Inc., 1400 Seaport Blvd. Bldg B, Second Floor, Redwood City, CA 94063
Financial Aid and Award Money:     
Each month's Contest winner will receive a $1,000, $3,000, or $5,000 Scholarship.
The recipients will receive the fund to be applied toward tuition at the college or university in which they are enrolled, depending upon which entry steps (as described above in "How to Enter") such winner has completed for that month's Contest.
Each winner will only receive one Scholarship.
Application Deadline:
The contest will begin on March 15, 2017, at 12:01 am CST on the first day of the month and will end on April 15, 2017, at 11:59 pm CST.
Link for More Information:
https://www.coursehero.com/scholarships/1000036/spring-break-scholarship/