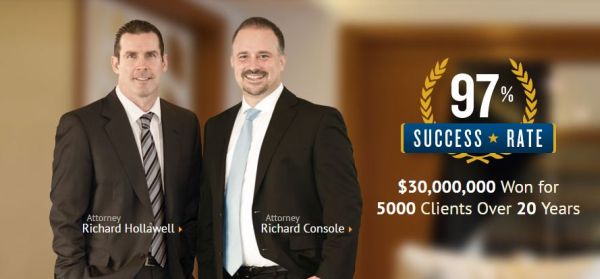 Console & Hollawell P.C. Personal Injury Lawyers is now accepting scholarship application. The scholarship is for students attending community colleges, technical schools or business schools in the United States pursuing degrees or certifications in paralegal studies, legal assistant, court reporting, or other law-related fields. The scholarship prize of $1000 can be used for education purposes only such as tuition and or related expenses such as school supplies, books, etc.
Console & Hollawell is known for their award-winning service and compassion for all accident victims and consistently regarded as one of the nation's premier personal injury law firms.
Eligibility:
• Applicant must be currently pursuing a law-related degree
• High school seniors and anyone currently pursuing or accepted into a legal program
• Have earned a high school diploma or GED
• Hold a 3.0 or higher overall GPA
• Be a U.S. citizen
How to Apply:
Scholarship application form and survey form can be downloaded from the given link:
http://www.consoleandhollawell.com/wp-content/uploads/2014/09/2015-Scholarship-Application1.docx
Supporting Documents:
• Unofficial transcript
• Current proof of enrollment
• Introduction: 100-200 Words Tell about yourself. Why are you applying for this scholarship? Feel free to include fun facts, a relevant picture, or anything that you feel would make yourself stand out to us.
• Short essay: In 300-600 words, write about one of the following:
1. How will you make an impact on society once you earn your degree?
2. If you had the power to change a law: which would it be and why?
3. A defining moment in your life that made you want to pursue a law-related career
4. A recently publicized verdict, settlement, or case in the news that you think was unfairly solved or portrayed. How would you have changed it?
Submitting Details:
The completed application packet can be emailed to: mtaggart-at-consoleandhollawell.com.
Award Amount:
$1000 scholarship award will be given to the winning candidate.
Application Deadline:
All application materials must be emailed no later than the July 15, 2016, deadline date.
Link for More Information: 
http://www.consoleandhollawell.com/law-scholarship-2016/