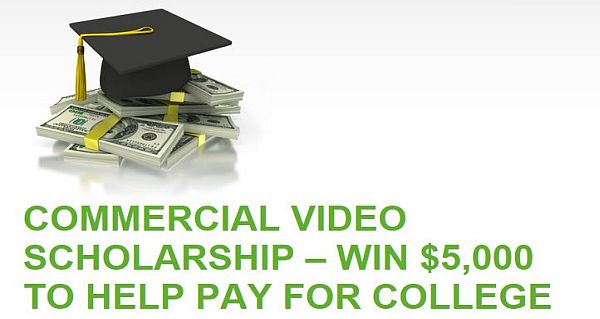 Cheapautoinsuranceco.com is pleased to announce the Commercial Video Scholarship. The scholarship is available for U.S. Citizen or permanent legal resident of the United States. The scholarship is intended for best rendition of commercial promoting auto insurance. The recipient will receive a one-time $5,000 scholarship to be applied to qualified expenses, including graduate and undergraduate tuition, fees, books, and on-campus room and board for the new academic year.
Cheapautoinsuranceco.com wants to make auto insurance easy to understand and even easier for you to afford. They offer a variety of free online auto insurance quotes so you don't have to search high and low for your comparison shopping.
Eligibility:
Applicant must be a S. Citizen or Permanent Legal Resident of the United States and may not be an associate (employee) or relative of cheapautoinsuranceco.com.
Applicant must be a current student and have a cumulative high school grade point average of at least 2.5 on a 4-point scale.
Applicant must also be a high school or home school senior graduating or earning a GED between August 1 and November 30, who will enroll for Spring Semester as a freshman at an accredited 2-year or 4-year college or university.
For Current Freshman, Sophomores, Juniors and Seniors: Applicant must have a cumulative college grade point average of a least 2.5, and be enrolled full-time at an accredited 2-year or 4-year college or university between August 1 and June of the year submitted.
How to Apply:
Submit an original commercial about car Insurance driving habits good or bad. Please try to keep the videos positive in nature.
Share your video with your friends (Facebook, Twitter, g+ buttons, YouTube)
Link to http://www.cheapautoinsuranceco.com in your video and video description.
Pay for part of your tuition with the cash you won from being creative
Submitting Details:
Video can be submitted at: scholarship-at-cheapautoinsuranceco.com.
Award Amount:
The winning candidate will receive a one-time $5,000 scholarship.
Application Deadline:
Submission deadlines are October 1.
Link for more Information:
http://cheapautoinsuranceco.com/commercial-video-scholarship-win-to-help-pay-for-college.html