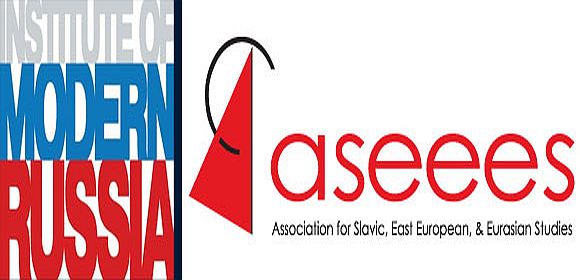 The Association for Slavic, East European, and Eurasian Studies (ASEEES) is proud to offer Cohen Tucker Dissertation Research Fellowship. The CTDRF Program is sponsored by the KAT Charitable Foundation. The fellowship is open to citizen or permanent resident of USA. Fellowship program supports the next generation of US scholars to conduct their doctoral dissertation research in Russia. If you get selected you will be awarded $22,000 amount.
The Association for Slavic, East European, and Eurasian Studies (ASEEES) – a nonprofit, non-political, scholarly society – is the leading international organization. ASEEES supports teaching, research, and publication relating to the study of the region and has cultivated the field's intellectual landscape for over fifty years through its chief publication.
Eligibility:
Be a doctoral student at a US university
Have a dissertation research topic that falls within the fellowship research scope (see above), but may be in any discipline
Have language proficiency to conduct research in Russia
Have successfully achieved PhD candidacy (ABD status) by the start of the proposed research travel
Be a citizen or permanent resident of the US
Be a student member of ASEEES at the time of the application submission
Be able to receive and maintain a visa to the Russian Federation (and any other site of research that requires a visa). NOTE: Applicant MUST be able to obtain a visa through an affiliation with a Russian research institution (ASEEES may be able to provide some assistance in establishing institutional affiliation)
Plan to start the research travel within the same calendar year following the receipt of the fellowship (Ex: Upon notification of the fellowship in the spring of 2016, the recipient must start his/her research travel no later than December 31, 2016)
Not have a grant from another organization to conduct the same or similar research project at the same time. NOTE: Applicants may apply for competing grants, however if offered another grant as well as the CTDRF, the applicant must choose between them.
How to Apply:
Applicants those who are interested can register themselves through the given link: https://aseees.submittable.com/submit/3aba2665-faee-4962-8463-f47b096c9d76
Supporting Documents:
Completed online application.
Research proposal (Max. 2000 words – a detailed instruction on the online application form).
Curriculum vitae.
Graduate transcript(s).
Two (2) letters of professional reference (one must be from the main dissertation adviser).
Language proficiency reference.
Award Amount:
The fellowship amount will be a maximum of $22,000, which can be spent on expenses incurred while conducting research in Russia, including living expenses, research expenses, international airfare, visa expenses, and evacuation and health insurance.
NOTE: The fellowship does not support tuition payments to the applicant's US home institution.
Application Deadline:
Deadline of the Cohen Tucker Dissertation Research Fellowship is December 11, 2015.
Link for More Information:
http://www.aseees.org/programs/ctdrf