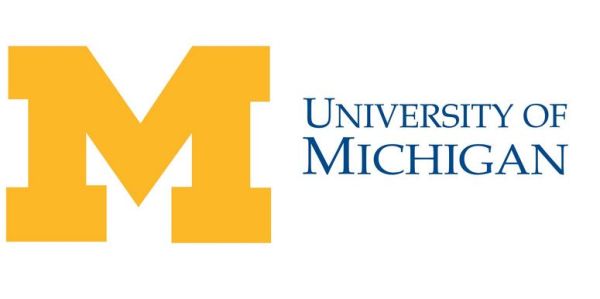 University of Michigan School of Social Work is excited to announce the Clarice Ullman Freud Fellowships and the Clarice Ullman Freud Individual Research Fellowship. Fellowships were made possible by a gift from Professor Clarice Ullman Freud, faculty at the U-M School of Social Work. One Freud Individual Research Fellowship and three Freud Fellowships are available. Selection is based on demonstrated outstanding potential for professional practice.
In 1951, the School of Social Work was established to offer a professional educational program on the graduate level leading to advanced degrees. "A Better Society through Individual and Social Change" is the mission of University of Michigan School of Social Work.
Eligibility:
Eligible applicants are full-time graduate students in the School of Social Work
Students applying for the Freud Fellowship must be enrolled in Foundation (SW515) or Advanced (SW691) field instruction and in the 20-month or Advanced Standing curriculum schedules
Students must commit to the requirements of the Freud Fellowship in the Fall and subsequent Winter term
While a concentration in Children and Youth as a practice area is not required, students must demonstrate an interest in working with children and youth and speak to this interest within their application materials
The recipients of the Fellowship will demonstrate the following:
Be in good standing in field placement
Enrolled in advanced or foundational field instruction in the term the Fellowship is awarded
Demonstrate excellent, advanced, graduate level writing skills
Participate as an author for the Office of Field Instruction's digital newsletter, Field Notes, which is published in the fall and winter terms. Fellowship recipients will be required to write a minimum of three (3) field-related articles each term in collaboration with the Field Notes editing team which meet the requirements and are approved
How to Apply:
For applying the fellowship, the candidates must fill the application form. The form can be downloaded by the given link:
http://ssw.umich.edu/sites/default/files/documents/msw-financial-aid/clarice-ullman-freud-fellowship.pdf
Supporting Material:
Application coversheet
Resume
One-page statement: This statement must discuss the applicant's career goals and how their experiences in field have or will impact their goals. In addition, applicants need to explain why they wish to work collaboratively with the Office of Field Instruction in the creation of the Field Notes digital newsletter. Applicants also must outline how their professional interests relate to children and youth
One letter of reference: The reference can be from a current or past professor or field instructor whom can address the applicant's professional writing ability and work ethic. Students may not utilize MSW program application recommendations
A writing sample: Applicants should choose a piece which reflects their best effort. The piece can be research- based or more personal/reflection-based. The documents need not be written explicitly for this application; it is appropriate to submit an assignment from a previous social work course or documents that were completed for a field-based experience
Submitting Details:
The candidates can submit the application form with all supporting materials to: ssw-fieldoffice-at-umich.ed
Award Amount:
Three Freud Fellowship Awards will be awarded and one Freud Individual Research Fellowship will be awarded. The award amount for the Freud Fellowship is $15,000. The award amount for the Freud Individual Research Fellowship is $3,500.
Application Deadline:
Application deadline is September 11, 2015, 12 Noon.
Link for More Information:
http://ssw.umich.edu/sites/default/files/documents/msw-financial-aid/clarice-ullman-freud-fellowship.pdf