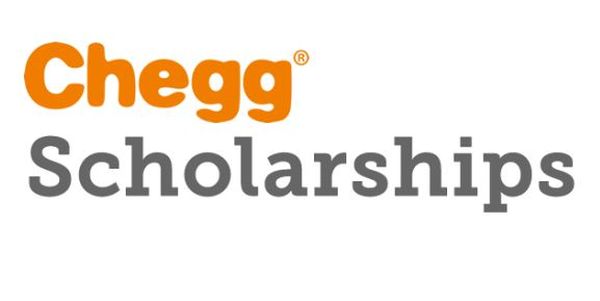 Chegg Inc. is offering $1,000 Monthly Scholarship for currently enrolled U.S. high school students who are at least 16 years of age. The scholarship is also available for students who are enrolled in an accredited college or university in the United States. The Contest is governed by United States law and is subject to all applicable federal, state and local laws and regulations.
Chegg is a publicly-held company based in Santa Clara, California and trades on the NYSE under the symbol CHGG. As the leading student-first connected learning platform, Chegg's Student Hub makes higher education more affordable and more accessible, all while improving student outcomes.
 Eligibility:
The Contest is open to legal residents of the 50 United States and the District of Columbia, who are:
At least 16 years of age
Currently enrolled in high school or an accredited college or university in the united states, as listed on the U.S. department of education website, available at http://ope.ed.gov/accreditation/search.aspx
Registered chegg users who have filled out the entry form at http://www.chegg.com/scholarships/chegg-1000-monthly-scholarship-july-2015/apply
Scholarships are not paid to schools outside the United States
The contest is void in puerto rico, all U.S. territories and possessions and where prohibited by law. Entries must be from individuals only, groups, organizations and multiple-party entries are not eligible
Employees of Chegg inc., its affiliates, subsidiaries, advertising, promotion and fulfillment agencies, judges, and members of the immediate family or household of each are not eligible. Immediate family members include parents, siblings or any person residing in the same household as employee
How to Apply:
For applying the scholarship, the candidates must Sign up. Students with a Chegg profile must first login to Chegg, then fill out the entry at http://www.chegg.com/scholarships/chegg-1000-monthly-scholarship-august-2015/apply by answering the following question
What is one class you wish your school offered and why?
Award Amount:
One $1000 scholarship for each contest will be given to the winning candidate. Each month has a separate contest.
Application Deadline:
The application deadline is Aug 31, 2015.
Link for More Information:
http://www.chegg.com/scholarships/chegg-1000-monthly-scholarship-august-2015/apply