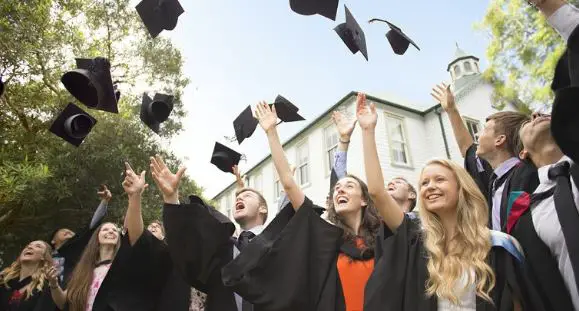 Seeking a scholarship for any future educational goals can be done with any computer or Smartphone with the ability to access the Internet. Browsing online for various scholarships is a way for you to compare the most appealing scholarships to you based on any college, university or career you are interested in pursuing yourself.
When you think and decided that you should apply for scholarships there is the most difficult part of the scholarship searching and application process. To make your search just a little bit easier, we've compiled some of the best scholarship websites and instruct you how to use them effectively to find as many opportunities as possible. These platforms compile large databases of best scholarships and provide filters to maximize the searches.
Here are the 10 best sites for searching for scholarship cash — along with one scholarship from each to get you started. These top sites can help any student find scholarships right for them.
Best Scholarship Websites
CollegeNet.com
CollegeNet.com, one of the best scholarship sites, is a service that not only works to develop applications and web-based events, but it also provides an entire search for students who are interested in seeking out updates and newly-promoted scholarships nationwide making it one of the best scholarship websites. The database is updated monthly at CollegeNet.com, giving students new scholarships.
FastWeb
FastWeb was originally founded and launched more than 15 years ago, and currently, boasts more than 1.5 million scholarships and $3.4 billion in their database altogether over the years of providing scholarships to students nationwide. The site itself claims to have helped and assisted more than 50 students altogether with finding scholarships and applying for them.
FinAid.com
FinAid.com is one of the most well-known online resources for finding out more information regarding scholarships and financial aid you are qualified to receive based on your income, age as well as your previous education schooling you have completed.
Scholarship-Positions.com
Scholarship-Positions.com was started in 2007 by Oxford University graduates for helping international students in finding suitable scholarships to study abroad. Their objective is to help international students in finding matching scholarships – just in time
Zinch
Zinch is one of the most recent resources available online to help with comparing different scholarships available in all fields and industries today. Using Zinch is free and easy, as the service has provided more than 5000 different scholarships worth more than $1 billion altogether.
Cappex
ParentsCountDowntoCollegeCoach.com recommends Cappex as one of the top 7 scholarship sites available. They have millions of dollars in scholarships, and in a variety of categories like private and foundation scholarships, "Just Because We Love You" scholarships and merit aid. In fact, Cappex is the leading site for the number of merit scholarships online.
Scholarships.com
Scholarships.com is a wonderful resource for college students who aspire to kill two birds with one stone—the site finds both scholarships and colleges that are perfect for you! If you're looking to transfer to a school that is dying to recruit you and offers you scholarships, this is the site to visit.
ScholarshipPoints.com
You know how you always seem to receive a new, complimentary gift after so many purchases at that favorite beauty counter of yours? ScholarshipPoints works the same way! Well, kind of. The site's users rack up points through a rewards system, making them eligible for different scholarships according to how many points they have earned.
CollegeScholarships
According to degreecentral.com, this site is made from "a database that is one of the largest and up to date databases consisting of private sector awards provided by corporations, non-profit agencies and associations". There are 50 different scholarship categories
FinAid
FinAid is a little different because it shares a number of types of financing available to students. The four major types of monetary means they suggest are:
Scholarships
Loans
Savings
Military Aid
Best Scholarship Sites Final thoughts
We hope that our list of best scholarship sites is helpful for you as we understand the importance of getting the right information in this matter. Education is your key to the future so it is best you are fully prepared when you apply for your favorite scholarship.