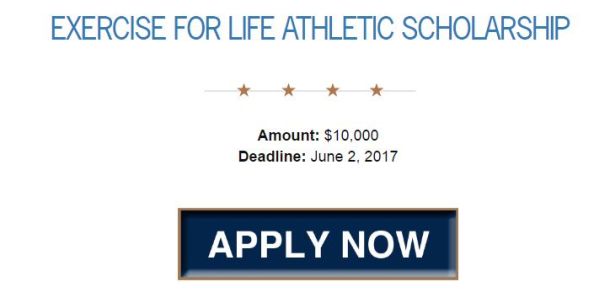 The Boomer Esiason Foundation pleased to announce a scholarship program termed as "BEF Exercise for Life Athletic Scholarship". The scholarship is open to high school seniors and undergraduate students on the basis of demonstrated financial need, academic accomplishment and athletic ability in the area of running. Foundation is provided with the financial resources and educational tools they need to prepare for life's challenges and to create a legacy of quality healthcare for generations to come. The each winner will get scholarship awards up to $10,000.
The Boomer Esiason Foundation are a group of passionate, dedicated individuals who work every day to raise money, awareness, and support for the cystic fibrosis community.
Eligibility:
Must be a high school senior or undergraduate student
Who has cystic fibrosis and demonstrates scholastic ability, athletic ability (as evidenced by regular exercise), character, leadership, service to the community.
Need for financial assistance, and daily compliance to CF therapy.
How to Apply:
If you are interested you can go through the given link and register yourself to apply for the scholarship program: https://befscholars.communityforce.com/Login.aspx
Supporting Documents:
Discuss the importance of compliance to CF therapies and what you practice daily to stay healthy
Discuss your post-graduation goals.
Recent photo
Letter from physician (on letterhead) confirming CF diagnosis and therapy routine
Most recent W2 form for both parents
Transcript (high school, college and/or graduation school)
Detailed breakdown of tuition costs from academic institution
Signed online waiver
Submitting Details:
Return completed application packet to:
Boomer Esiason Foundation
c/o Chris McEwan
483 10th Avenue, Suite 300
New York, NY 10018
Financial Aid and Award Money:
One male and one female high school student $10,000.
One male and one female undergraduate student $10,000.
Application Deadline: 
The complete application packet must be submitted by June 2, 2017.
Link for More Information:
https://www.esiason.org/cf-living/scholarships/exercise-for-life-athletic-scholarship
Contact Information:
If you have questions, you can email to Cmcewan-at-esiason.org