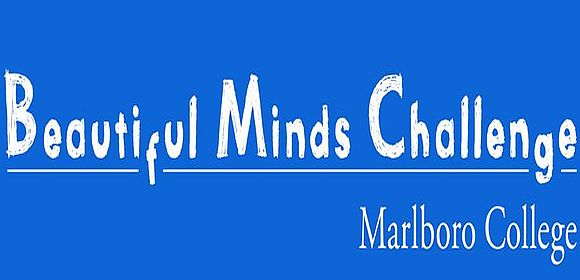 The Beautiful Minds Challenge is an annual competition for teens that is sponsored and hosted by Marlboro College. The scholarship is open to all teens who are aged between 15-19 that are not yet enrolled in college full-time. The top three students who are high school seniors (or equivalent) and who intend to enroll at Marlboro College in the fall of 2016 will be eligible for a full tuition scholarship.
The mission of Marlboro College Graduate and Professional Studies program is to offer responsive, innovative education of the highest standard in professional studies in the topic areas of management, technology, and teaching.
Eligibility:
The challenge is open to all teens age 15-19 that are not yet enrolled in college full-time.
You are welcome to work alone, but encouraged to work with up to two teammates.
Teams with more than three members will not be eligible for prizes or symposium attendance.
Students who win a cash prize in 2015-16 are not eligible to win another cash prize, but can enter subsequent challenges in order to earn the scholarship and/or honorable mention status and trip to the symposium.
How to Apply:
For applying the scholarship, the candidates must submit the following:
Creative digital documentation of a truth about what it means to be human
A cover letter that explains what you learned as you worked on the challenge.
Submitting Details:
Only accept digital files including word documents, photographic / image files (up to 5), audio files and video files will be accepted. Videos cannot be longer than five minutes.
Text / Document: PDF, DOC, DOCX, TXT, RTF, ODT
Art / Photography: JPG, GIF, TIFF, PNG
Audio: MP3, M4a, WAV, AAC, AIFF
Vidoe: MP4, MOV, MPG
Other: ZIP, XLS, PPT, PTTX, XLSX, EPUB
Award Amount:
The top three students who are high school first year, second year, third year (or equivalent) are eligible for cash prizes as follows.
$1,000 for 1st place
$750 for 2nd place
$500 for 3rd place
Application Deadline:
The application deadline is Tuesday, December 1, 2015 at 11:59pm.
Link for More Information:
Contact Information:
If you have any question regarding the scholarship, you can mail to: mind-at-marlboro.edu