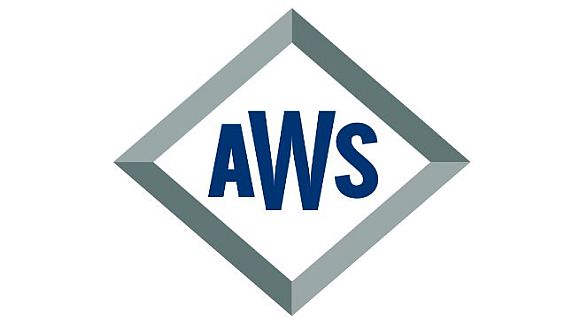 The American Welding Society (AWS) is pleased to announce the AWS Fellowships.The fellowship program is open to graduate students for graduate research toward a Masters or Ph.D. Degree. Through the fellowship, the AWS seeks to foster university research in joining and to recognize outstanding faculty and student talent.  The fellowship will receive amounts of up to $25,000. The AWS Fellowship is awarded to the student for graduate research toward a Masters or Ph.D. Degree under a sponsoring professor at a North American University.
The American Welding Society (AWS) was founded in 1919, as a nonprofit organization with a global mission to advance the science, technology, and application of welding and allied joining and cutting processes, including brazing, soldering, and thermal spraying. AWS also supports the educational mission of the AWS Foundation, founded in 1989 to support research and education in welding and related technologies.
Eligibility:
The qualifications of the Graduate Student are key elements to be considered in the award.
The academic credentials, plans and research history (if any) of the student should be provided.
Open to the student for graduate research toward a Masters or Ph.D. Degree under a sponsoring professor at a North American University.
How to Apply:
To apply for the AWS fellowship, the applicant must submit a proposal as the following:
The Proposal should include:
Executive Summary
Annualized Breakdown of Funding Required and Purpose of Funds (Student Salary, Tuition, etc.)
Matching Funding or Other Support for Intended Research
Duration of Project
Statement of Problem and Objectives
Current Status of Relevant Research
Technical Plan of Action
Qualifications of Researchers
Pertinent Literature References and Related Publications
Special Equipment Required and Availability
Statement of Critical Issues Which Will Influence Success or Failure of Research
In addition, the proposal must include:
Student's Academic History, Resume, and Transcript (Both undergraduate and graduate)
Recommendation(s) Indicating Qualifications for Research must include one or more letters of recommendation from the sponsoring professor or others acquainted with the student's technical capabilities
Brief Section or Commentary on Importance of Research to the Welding Community and to AWS, including Technical Merit, National Need, Long Term Benefits, etc.
Statement Regarding Probability of Success
Submitting Details:
Proposals must be received at American Welding Society by electronically to:
Annette Alonso (aalonso-at-aws.org)
Managing Director, Standards Development
American Welding Society
8669 NW 36 Street, #130, Miami, FL 33166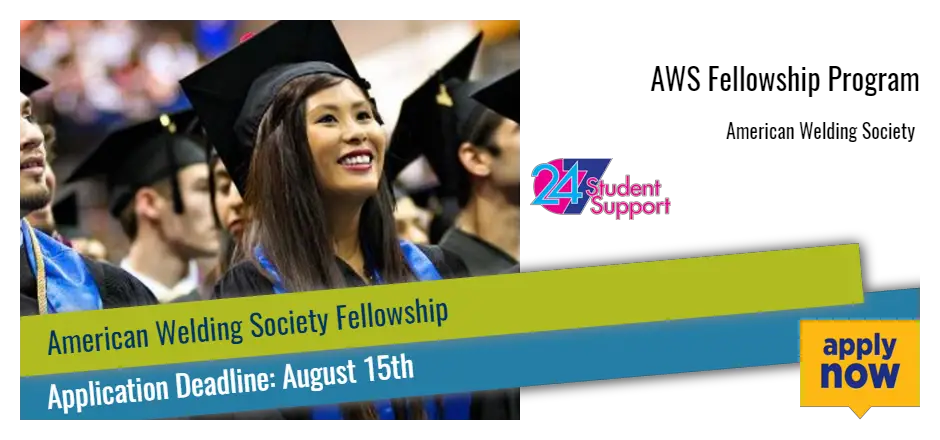 Financial Aid and Award Money:
The Fellowships or Grants are to be in amounts of up to $25,000 per year.
Maximum of two students are funded for a period of up to three years of research at any one time. However, progress reports and requests for renewal must be submitted for the second and third years.
Renewal by AWS will be contingent on demonstration of reasonable progress in the research or in graduate studies.
Recipients are encouraged to submit the results of their work for presentation at the annual AWS professional program.
Application Deadline:
The applications are due on August 15, 2017. New Fellowships will be announced at FABTECH in November.
Link for More Information:
http://www.aws.org/foundation/page/research-fellowships