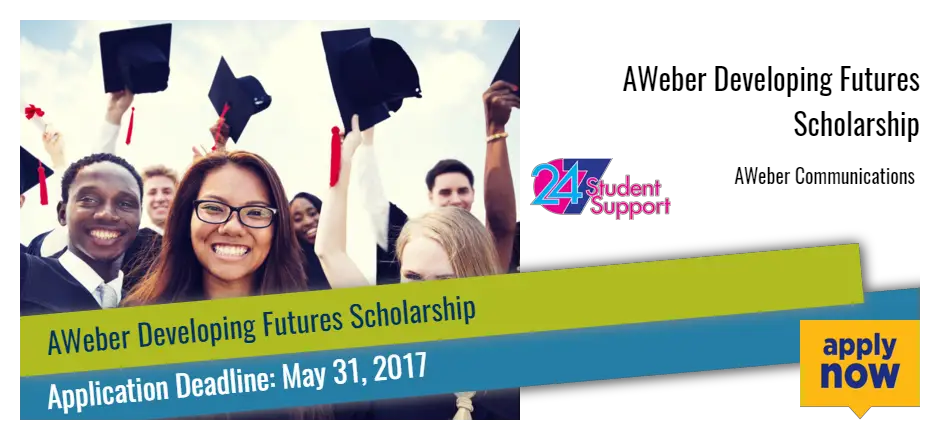 AWeber is pleased to announce the AWeber Developing Futures Scholarship to college students. The program is open to undergraduate students studying in the Business/Marketing/Communications fields, as they pursue their educational and professional goals.The AWeber's mission to help entrepreneurs and small business owners be successful as they connect with and grow their communities. Each year, the AWeberoffers a $2,500 scholarship to winning candidates.
AWeber is an easy-to-use email marketing tool that allows business owners and entrepreneurs to cultivate relationships with customers and grow their business. Since 1998, AWeber has been the email engine powering the growth of organizations around the world.
Eligibility:                                     
Applicants must be enrolled at a college or university for the fall semester of the 2017-2018 school year
Applicants must be majoring in a Business/Marketing/Communications field
How to Apply:
To apply for the AWeber Developing Futures Scholarship, you must submit either a written or video essay through the given link: https://www.aweber.com/email-marketing-scholarship.htm
The applicant can submit either a written or video essay that answers the following two questions:
How do you think digital communications (social media, email marketing, etc.) has impacted the way businesses interact with their customers?
How can businesses improve upon the way they use digital communications in the future?
Submission Guidelines
Written essays should be 500-700 words and provided in PDF/Microsoft Word format
Video essays should be no longer than 3 minutes long and provided a YouTube video link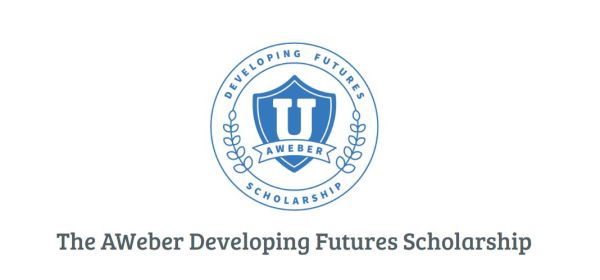 Financial Aid and Award Money
The AWeberprovidesa $2,500 scholarship to one college student each year.
Application Deadline:
The applicant must submit a complete essay or video no later than May 31, 2017.
Link for More Information:
https://www.aweber.com/email-marketing-scholarship.htm