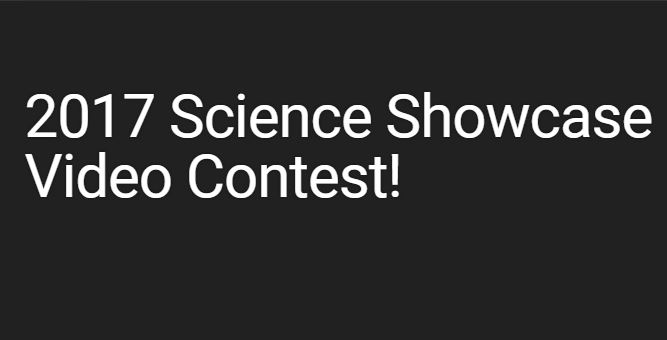 At the Arizona State University, Risk Innovation Lab is a way of thinking about and approaching risk that promotes the formation and practical application of new ideas. The Risk Innovation has interested in videos from researchers around the world! That's why they are offering the 2017 Science Showcase Video Contest. The competition is open to anyone who is engaged in science/engineering/technology research.Teams of researchers may submit videos.Ten of the best qualifying videos will be selected as finalists for the Most Awesome Science Video Award.
The Arizona State University Risk Innovation Lab explores new ways of seeing, thinking about and acting on risks, from emerging threats to health and well-being to ensure the future benefits of social and technological innovation. They are also interested in financial support for their work – they have many more ideas and opportunities than they have funds to support.
Eligibility:
To be eligible the applicant must meet all the following criteria:
Anyone who is directly involved in research and has expertise in science, engineering and/or technology. This includes doctoral students, postdocs, research faculty, and researchers in companies, government agencies, and other organizations.
The candidate can submit a video as a team from a lab, or organization, but the video must be submitted by researchers and not the organization.
How to Apply:
To apply for the 2017 video contest, the applicants must submit the following with the subject line "Awesome Science Video 2017":
The title of your video.
Names and affiliations of the video creators.
Confirmation that the video was created by researchers, and was not produced in any part by professional video makers.
A download link to your video, using Google Drive, DropBox or similar.
Any additional information you would like posted in the information on your video on YouTube, should it be selected as a finalist.
A 1920 x 1080 pixel image of your preferred video thumbnail (optional)
Confirmation that you agree to allow your video to be posted on Science Showcase, under a Creative Commons license.
They will be allowing up to two videos per individual/team to be submitted.
Researcher-created- You must be an active researcher, or a team of active researchers, and have been primarily responsible for your video's creation, for it to be considered.
Science-focused- videos that get into the nitty gritty of the "how" and "what" of science and engineering, whether it's stuff you do, or stuff you know about.
Length- videos between 1 – 3 minutes long — longer videos aren't likely to be considered.
Submitting Details:
The submission must submit to scienceshowcasevideos-at-gmail.com
Financial Aid and Award Money:
Qualifying videos will be showcased on the Science Showcase YouTube channel.
Ten of the best qualifying videos will be selected as finalists for the Most Awesome Science Video Award.
Contest winners will become the proud owners of a highly enviable, one-of-a-kind Science Showcase clapperboard, and unlimited bragging rights!
Awardees will get a personalized and signed Science Showcase "clapperboard", and unlimited bragging rights!
Application Deadline:
Videos should be submitted no later than August 31, 2017, and winners announced in early October.
Qualifying videos will be posted on Science Showcase as they are received and reviewed.
Link for More Information:
https://riskinnovation.asu.edu/scienceshowcase2017/