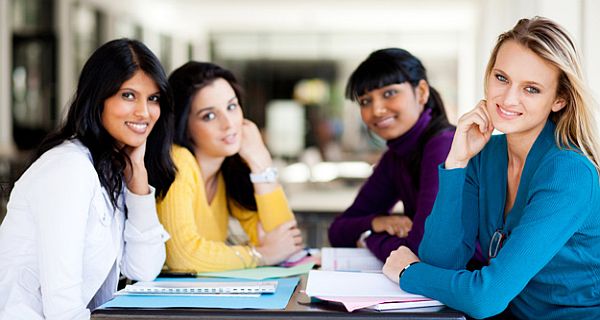 Asian Women in Business (AWIB) is glad to announce the scholarship Contest. The AWIB Scholarship is awarded to exceptional Asian women who demonstrate a commitment to scholarship, leadership, community service, and/or entrepreneurship. Awards are expected to be applied towards tuition and other education-related expenses.
Asian Women in Business (AWIB) was founded in 1995. It is the only non-profit, tax-exempt organization in the country with the primary mission of assisting Asian women entrepreneurs.
Eligibility:
Female and of Asian or Pacific Islander ancestry (includes those who can trace their ancestry from Bangladesh, Bhutan, Cambodia, China, India, Indonesia, Japan, Korea, Laos, Malaysia, Mongolia, Myanmar, Nepal, Philippines, Pakistan, Singapore, Sri Lanka, Taiwan, Thailand, or Vietnam)
Enrolled full-time in an accredited 4-year undergraduate institution in the U.S. at the time of application and award
Maintain a minimum 3.0 (out of 4.0) undergraduate GPA at the time of application
Have one or more of the following:
A leadership role in a community endeavor
A record of entrepreneurial achievement
U.S. citizen or permanent resident
How to Apply:
For applying the scholarship, the candidates must complete the scholarship application form. Type and fill out the text-enabled pdf application, handwritten applications will not be accepted. The form can be downloaded by the given link:
http://www.awib.org/document/docWindow.cfm?fuseaction=document.viewDocument&documentid=337&documentFormatId=452
For the additional $2,500, financial need must be demonstrated by submitting a copy of the most current FAFSA form AND the Financial Aid Award Notice from your institution for the 2015-2016 academic year
Supporting documents:
In an essay of 500-800 words, describe your leadership role(s). What did you accomplish? How has this experience influenced your goals? How has it made you a better leader?
In an essay of 150-400 words, outline what you would do with the scholarship money?
A minimum of 1 letter of recommendation (maximum of 6 letters)
Your most recent college transcript (an unofficial transcript will suffice but semifinalists will be asked to provide an official one)
Submitting Details:
Mail your complete application package to:
Asian Women In Business
42 Broadway, Suite 1748
New York, NY 10004
Award Amount:
Each winner will receive $2,500
One or two applicants may be considered for an additional $2,500 (a total of $5,000) if qualified as lower income and if funds are available
Application Deadline:
All materials must be postmarked by October 1, 2015.
Link for More Information:
http://www.awib.org/document/docWindow.cfm?fuseaction=document.viewDocument&documentid=337&documentFormatId=452