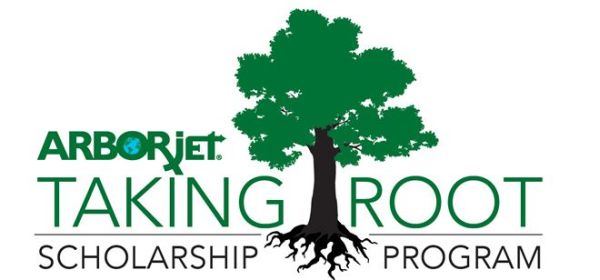 Arborjet is giving you a chance to join "Taking Root Scholarship Program" that is administrated by Scholarship America. The scholarship is open to students looking to pursue full-time studies in forestry, plant sciences, horticulture, entomology, environmental science or a related major at an accredited two- or four-year college or university of the student's choice.The scholarship is intended to encourage and enable bright and promising young students to fulfill their dreams of entering careers in the arboriculture industry. Up to ten (10) awards will be granted of $1,000 to the winning candidates.
Scholarship America is a Minnesota-based American philanthropic organization that assists communities, corporations, foundations, and individuals with fundraising, managing and awarding scholarships to students. The organization designs administer and manage corporate and foundation scholarship programs it also operates Dollars for Scholars, a coalition of local scholarship organizations in communities across the United States.
Eligibility:
This scholarship program is applicable for:
Be citizens or legal residents of the United States.
Be high school seniors.
Plan to enroll in the full-time undergraduate study at an accredited two-year or four-year college or university for the entire 2017-18 academic year.
Plan to pursue a forestry course of study or related major (e.g., Forestry, Plant Sciences, Horticulture, Entomology, Environmental Science or other related major).
How to Apply:
Applicants can go to the given link and download the application form: http://sms.scholarshipamerica.org/arborjet/application.pdf
Submitting Details:
After completing the application applicants must submit the application packet at the address given below:
Scholarship America
One Scholarship Way
Saint Peter, MN 56082
Financial Aid and Award Money:             
The students who will win the scholarship program receive a $1,000 award. Up to ten (10) awards will be granted.
Application Deadline: 
All applicants must be submitted the application postmarked by June 30, 2017.
Link for More Information:
http://sms.scholarshipamerica.org/arborjet/application.html
Contact Information:
If you have any question you can contact at
Scholarship America
One Scholarship Way
Saint Peter, MN 56082Or call on 507-931-0438
Or call on 507-931-0438Email: ldicks-at-scholarshipamerica.org
Email: ldicks-at-scholarshipamerica.org