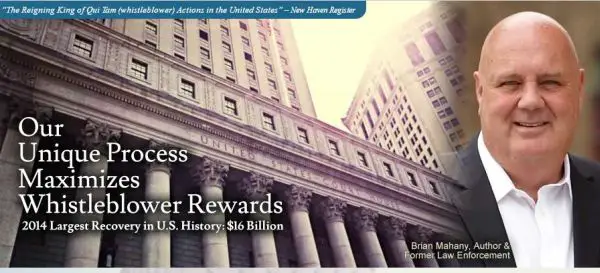 MahanyLaw ("Sponsor") conducts an annual scholarship award competition ("Contest") for individuals accepted to enter a higher learning program. The scholarship is open to individuals planning to enter an institution for higher learning that have a personal or academic interest in upholding equality, fairness and justice in their legal system. Scholarship is intended to reduce college-related expenses for a student of any age. The winner will receive $1,000 scholarship award.
MahanyLaw, founded by whistleblower author and noted fraud recovery attorney Brian Mahany. MahanyLaw is represented by Elite Lawyer Management.
Eligibility:
Applicants of all ages who plan to enter a program of higher learning (university, college, vocational institution) in the fall of the application year are eligible to enter the contest.
Sponsor employees and direct family members are not eligible for entry.
Applicants under the age of 18 must obtain a parent's or guardian's permission prior to uploading a video to YouTube and submitting an entry.
How to Apply:
To be considered for scholarship, applicants must upload a 1-3 minute video to YouTube addressing one of three topics:
What factors do you feel contribute to the underreporting of fraudulent behavior in the workplace?
If you knew that reporting workplace fraud would result in undesirable consequences like revenge or loss of employment, would you still become a whistleblower and report the fraud?
Interpret Dr. John Raymond Baker's statement: "To see a wrong and not expose it is to become a silent partner to its continuance."
Submitting Details:
Upload your video to your YouTube channel:
Title the video: Ambassadors for Justice Scholarship Award
Paste the following text in the description: "My entry for the 2016 MahanyLaw Ambassadors for Justice Scholarship Award, www.mahanylaw.com."
Applicants are required to share video submissions on social media (Twitter, Facebook, etc.) using the tags: #scholarshipjustice and @mahanylaw.
An email containing the following information must be sent to scholarship-at-mahanylaw.com with the subject line, Ambassadors for Justice Scholarship Award: name, address, email, phone, YouTube URL (video link), school you plan to attend, field of study.
Entry email must include the statement: "I have read and agree to the Rules and Regulations."
Award Amount:
The winning candidate will receive:
$1,000 cash award provided by the MahanyLaw Scholarship Fund
Award Certificate
Application Deadline:
All application materials must be submitted by 11:59pm EST on May 20, 2016.
Link for More Information:
http://www.mahanyertl.com/ambassadors-for-justice-scholarship/