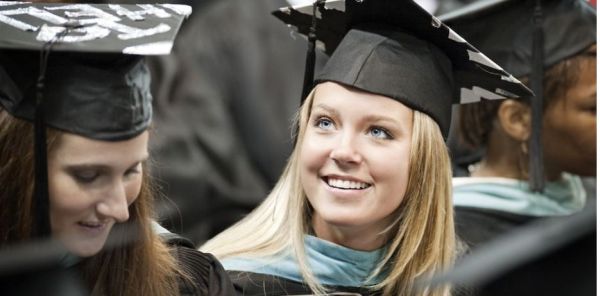 Do you want to share your vision for an addiction-free world, if yes then you are lucky!Addiction Resource is now offering the Addiction Resource Scholarship. It is open to undergraduate and graduate students who are 18 years old or older and currently enrolled in a college or university located within the 50 United States.The scholarship is designed to challenge current and prospective college students to share their story on "how we can make the world addiction-free". The winning applicants of the scholarship will receive $3000 toward their tuition at their respective colleges and universities.
Addiction Resource was founded in 2014 to provide a community for those recovering from addiction and to help patients find the highest quality care for a successful recovery. Their goal is to provide resources to help patients and their loved ones so that they may stay on the road to recovery, and can successfully overcome addiction for life.
Eligibility:
Please see the basic entry requirements for the Scholarship are given below
Applicant must undergraduate and graduate students.
Applicants must be accepted to, or currently enrolled in a college or university located within the United States or in the District of Columbia.
Students who are 18 years old or older.
How to Apply:
To applying for the scholarship, candidate must download the application form through the given link: https://addictionresource.com/wp-content/uploads/2016/01/Addiction_Resource_scholarship_application.pdf
Applicants must submit a typed essay (1,000–1,500 words) answering the following questions (The submitted essay must be the original work of the contestant):
Why do you see drug abuse and addiction as a problem for individuals and society?
What is the best way for society to overcome the issue of drug abuse, and why?
What would an addiction-free world look like, and how would it differ from the world today?
What message do you have for current addicts?
Supporting Documents:
Submit all required information along with your essay:
The essay must include the word count and be signed with a full name (both first and last name)
Applicant's email address.
Phone number, and permanent address.
Submitting Details:
Email your essays as well as a scanned copy of your completed application form to scholarship-at-addictionresource.com (Keep a copy for your records.)
Financial Aid and Award Money:
The winning applicants for the first, second and third place will receive scholarships in the amounts of $2,000, $700 and $300, respectively.The scholarship awards may only be used to pay for college tuition and/or education-related expenses.
Application Deadline:
The next application period for Addiction Resource Scholarship will start on April 21, 2017. Winners will be announced to the public at AddictionResource.org/scholarship.
Link for More Information:
https://addictionresource.com/scholarship/