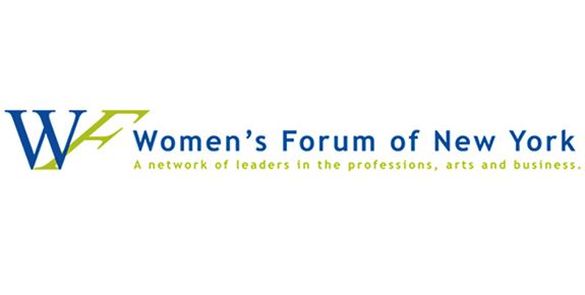 The Women's Forum of New York is providing its "Annual Award" for the women who are pursuing her First Associate or Bachelor degree. The award recognizes extraordinary and often heroic effort in overcoming adversity as women restructure their lives for success. Unlike financial aid or scholarships, the $10,000 award goes directly to the recipient for whatever needs loom largest for her, whether tuition, childcare, medical bills, elder care, transportation, housing, or any other priority.
The Women's Forum is a community where preeminent New York women leaders of diverse achievement come together to make a difference for each other and to take an active, leadership role in matters of importance to them.
Eligibility:
Be 35 years old by December 1, 2016 (birth date no later than December 1, 1981)
Attend college at a two or four-year institution within New York City
Reside in New York City
Be pursuing her First Associate or Bachelor degree and have earned at least 12 credits in good standing
Have attended a college in New York City during the 2015-2016 academic year and be enrolled for at least 6 credits in the 2016-2017 academic year
Have at least 9 credits to complete graduation requirements after June 2017
If completing an Associate degree in December or June, must then provide evidence of admission to a Bachelor degree program
Complete an additional semester of 6 or more credits within twelve months of receiving the Award, i.e., by July 2018
How to Apply:
The candidates can download application form through the given link, to be entered in scholarship program:
https://www.womensforumny.org/index.cfm/2017-education-award-application/
Supporting Documents:
Mail an official transcript to the Women's Forum, an official transcript that includes a college seal from the registrar
Applicant must submit two personal essays of no more than 500 words each, the first addressing her personal history and the second addressing her career goals and motivation, and also a brief financial summary
Provide three persons for reference. Give their names, addresses, phone numbers and emails
Submitting Details:
The completed application packet must be postmarked at:
Women's Forum Inc.
59 East 54th Street, Suite 81
New York, NY 10022
Financial Aid and Award Money:
The award will be given to the 2017 Women's Forum Awardees in two installments: $5,000 upon notification of Award by June 30, 2017, and $5,000 in January 2018 or July 2018, upon successful completion of an additional semester of 6 or more credits.
Application Deadline:
Application, transcript and 3 letters of reference must be postmarked by December 1, 2016.
Link for More Information:
https://www.womensforumny.org/index.cfm/education-fund1/
Contact Information:
If you have questions, you can contact kelseyolwell-at-womensforumny.org or 212-447-9107.