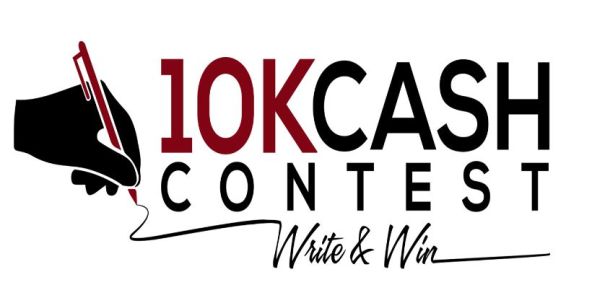 Just enter in 10KCASH Contest and turn $10 into 10K Cash. The contest was developed to give average people a chance to win a significant amount of money on a monthly basis. The monthly grand prize winner gets $10,000. $10,000 will not allow you to quit your job, but it can make a significant impact in your life. The intention of this contest is to give a financial boost to the winners, who can use their prize money however they deem fit.
Ohio-based Media Imprint developed the 10KCASH Contest. The contest was created to benefit an underserved population – the average person.
Eligibility:
The essay contest may be entered by anyone worldwide who is 18 years of age or older.
The judges of the contest, legal advisors, and owners are disqualified and may not participate as an entrant.
Multiple entries, with multiple fees, by an individual, are acceptable.
How to Apply:
Write a short persuasive essay on the topic provided by the monthly deadline and pay a modest entry fee. Why do you deserve to win $10,000?
Each entry must be paid through PayPal. All entries shall be deemed received, whether or not the essay adheres to the Technical Requirements as set forth herein, once they have been received through the submission page to 10KCASH Contest with the required entry fee
Submitting Details:
You can upload your essay through the given link: http://www.10kcashcontest.com/#!submission-1/th738
Award Amount:
Awards are as follows:
Grand Prize: $10,000
Runner-up: $1,000
Third Place: $500
Fourth Place: $250
Fifth Place: $200
Sixth Place: $100
Seventh Place: $50
Eighth Place: $25
Ninth Place: $15
Tenth Place: $10
Application Deadline:
Entries for the first contest will be accepted from April 25 through May 31, 2016.
Link for More Information:
http://www.10kcashcontest.com/
Contact Information:
If you have any question, you can submit your query through the given link:
http://www.10kcashcontest.com/#!contact-us-1/ixcf4