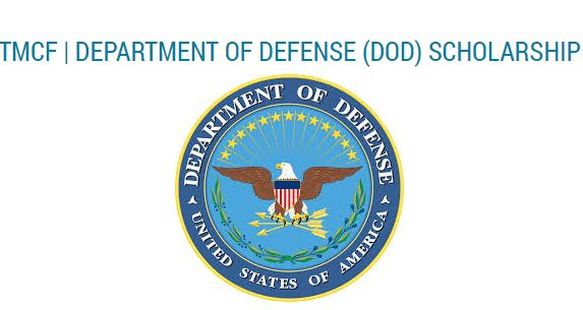 If you are planning to study STEM-related field, you have a chance to apply for the "TMCF | Department Of Defense (Dod) Scholarship". The scholarship is provided by The Department of Defense (DoD). The Thurgood Marshall College Fund in partnership with the DOD is pleased to offer full scholarships to qualified high school graduating seniors. The mission of scholarships is to foster an interest in and raise awareness in the study of science, technology, engineering, and mathematics nationwide to ensure an educated and well-prepared workforce. 4-year renewable scholarship, capped at $15,000 per year (for a total not to exceed $60,000) will be given to the winning candidates.
Thurgood Marshall College Fund helps students acquire a high-quality college education at an affordable cost, develops leaders of tomorrow and connects high performing students with top tier employment opportunities. TMCF member-schools remain a vital source of higher education for all students and more than 80% of all students enrolled in HBCUs attend TMCF member-schools.
Eligibility:
To be considered, applicants must comply with all the following requirements:
2017 graduating high school senior at time of application
Have a minimum cumulative 3.25 GPA on a 4.0 scale
Have taken and earned a grade of "B" or better in Pre-calculus or higher math course
Have a demonstrated financial need
Be a U.S. citizen or legal permanent resident with a valid permanent resident card or passport stamped I-551
Students must plan to and remain enrolled full-time at a Historically Black College or University (HBCU), with a preference for students attending publicly-supported HBCUs
Students must pursue an undergraduate degree in a STEM related discipline, including but not limited to the following: mechanical engineering, mathematics, chemistry, nuclear engineering, physics, civil engineering, biosciences, chemical engineering, computer science/technology, computer engineering, environmental science, and geosciences
How to Apply:
To apply for the scholarship firstly you may create Thurgood Marshall College Fund (TMCF) Account through the given link: http://apply.tmcf.org/
Applicants must write an essay in 750-words or less, the essay describe your interest in STEM studies, commitment to achieving a degree in this area, and long-term professional goals
Supporting Documents:
If you are interested in the position, your application should include:
2017-2018 Student Aid Report (SAR) (received from filing FAFSA)
Two letters of recommendation
Academic – a STEM teacher who is able to discuss academic achievements and potential for success in a STEM major once enrolled in college
Character – a mentor/advisor/community leader who can speak to leadership potential and character
Submit resume showcasing community service, jobs/internships, leadership
Submit high school transcript (official or unofficial, cumulative GPA: weighted and unweighted, must appear on the transcript)
Copy of ACT and/or SAT score
Financial Aid and Award Money:     
There is full, 4-year renewable scholarship, capped at $15,000 per year (for a total not to exceed $60,000)
Application Deadline: 
Applications will no longer be accepted after April 30, 2017, 11:59 pm EST.
Link for More Information:
https://tmcf.org/our-scholarships/current-scholarships/tmcf-department-of-defense-dod-scholarship/1866