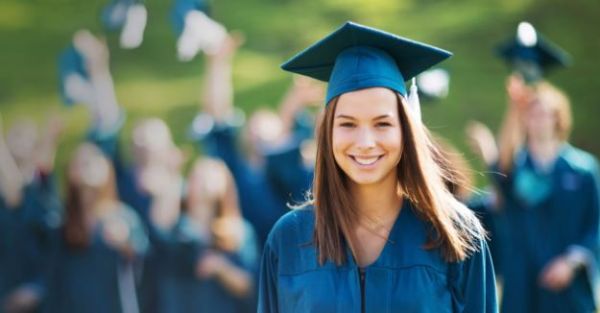 The Association for Women in Architecture Foundation is pleased to announce its Annual Scholarship Awards.The program is available to female students who reside or attend school in California and who are majoring in architecture, landscape architecture, urban and land planning, interior design, or environmental design. AWAF scholarship awards are committed to supporting and encouraging women students as they strive to achieve their educational goals and enter the design professions.The AWAF Foundation will provide awards of $2500 each.
The Association for Women in Architecture Foundation, Inc. (AWAF) is a tax-exempt charitable 501(c)(3) organization based in Los Angeles, California dedicated to fostering educational and professional leadership opportunities for women in architecture and related fields.
Eligibility:
Applicants must be residents of California or attending a California school, and must be enrolled in one of the qualifying majors for the current school term.
Applicants must have completed a minimum of 18 units in their major by the application due date.
How to Apply:
To be applying for the scholarship, the candidate may download the application form, from the given link:
http://awaplusd.org/wp-content/uploads/2017/02/AWAF-Awards-Application-2017.pdf
Supporting Documents:
A personal statement: 1-2 pages, giving your reasons for studying your chosen field, your career objectives, and what you imagine yourself to be doing in ten years (PDF format with file name "2017 AWAF-SCH PS_LastNameFirstName")
A portfolio showing 2-3 projects from your school work, clearly labeled and including narrative as necessary to convey the parameters and design intent. Do not include any material of which you are not the author, and clearly identify any materials produced with a partner or group. The AWAF reserves the right to reproduce portfolio materials for purposes of advertising our scholarship program, including use on our website. (PDF Format with file name "2017 AWAF-SCH PORT LastName-FirstName" )
Official transcripts from each college and university you have attended that show units and courses completed in your qualifying major. Transcripts may be mailed separately and must be received by application due date.
Two sealed letters of recommendation with signature over the seal. Each letter is to be from an instructor who has taught you in your major. Letters from employers will be disregarded.
Submitting Details:
The complete application may submit on the following ways:
Digital Portion of Application: Digital portion of the application to be emailed to scholarships-at-awaplusd.org with the following subject line:" 2017 AWAF Scholarship Application: Last Name First Name".
Send one email with the three application components that are application form, A personal statement, and A portfolio
The portfolio PDF must be no larger than 8MB, and the entire email cannot be more than 10MB
Hard Copy Portion of Application: Official transcripts and Two sealed letters of recommendation must be received in our office at the address below: AWAF Scholarship Association for Women in Architecture Foundation 1315 Storm Parkway Torrance, CA 90501-5034
Financial Aid and Award Money:
Each prize is $2500. Scholarships are awarded based on merit.
Application Deadline:
Complete applications (both digital and hard copy sections) must be received by 3:00 p.m. on Wednesday, April 12, 2017. Prizes will be awarded at a reception on May 13th.
Link for more Information:
http://awaplusd.org/scholarships/
Contact Information:
Contact to Scholarship Committee or (310) 534-8466.